---
Paul's description of the works of the Spirit, the Lord (Jesus), and God (the Father) links the three persons together in remarkable ways. Although Paul never articulates the doctrine of the Trinity, what he writes here about the Godhead relationship—their community of persons—becomes the raw materials used by later believers to construct the church's teaching on the Trinity. In this chapter the apostle emphasizes the agency of the Spirit. For him the Spirit is not just an impersonal force or feeling; He is just as much a person within the Trinity as the Father and the Son. Accordingly, the Spirit chooses where to impart gifts as He works together with the Father and the Son to build up the church.
7 Each believer has received a gift that manifests the Spirit's power and presence. That gift is given for the good of the whole community.
Read full chapter
New Living Translation (NLT)
Holy Bible, New Living Translation, copyright © 1996, 2004, 2015 by Tyndale House Foundation. Used by permission of Tyndale House Publishers, Inc., Carol Stream, Illinois 60188. All rights reserved.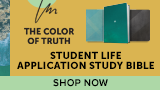 The Voice (VOICE)
The Voice Bible Copyright © 2012 Thomas Nelson, Inc. The Voice™ translation © 2012 Ecclesia Bible Society All rights reserved.
English Standard Version (ESV)
The Holy Bible, English Standard Version. ESV® Text Edition: 2016. Copyright © 2001 by Crossway Bibles, a publishing ministry of Good News Publishers.