---
Visit of the Queen of Sheba
10 When the queen of Sheba heard of Solomon's fame, which brought honor to the name of the Lord,[a] she came to test him with hard questions. 2 She arrived in Jerusalem with a large group of attendants and a great caravan of camels loaded with spices, large quantities of gold, and precious jewels. When she met with Solomon, she talked with him about everything she had on her mind. 3 Solomon had answers for all her questions; nothing was too hard for the king to explain to her. 4 When the queen of Sheba realized how very wise Solomon was, and when she saw the palace he had built, 5 she was overwhelmed. She was also amazed at the food on his tables, the organization of his officials and their splendid clothing, the cup-bearers, and the burnt offerings Solomon made at the Temple of the Lord.
6 She exclaimed to the king, "Everything I heard in my country about your achievements[b] and wisdom is true! 7 I didn't believe what was said until I arrived here and saw it with my own eyes. In fact, I had not heard the half of it! Your wisdom and prosperity are far beyond what I was told. 8 How happy your people[c] must be! What a privilege for your officials to stand here day after day, listening to your wisdom! 9 Praise the Lord your God, who delights in you and has placed you on the throne of Israel. Because of the Lord's eternal love for Israel, he has made you king so you can rule with justice and righteousness."
10 Then she gave the king a gift of 9,000 pounds[d] of gold, great quantities of spices, and precious jewels. Never again were so many spices brought in as those the queen of Sheba gave to King Solomon.
11 (In addition, Hiram's ships brought gold from Ophir, and they also brought rich cargoes of red sandalwood[e] and precious jewels. 12 The king used the sandalwood to make railings for the Temple of the Lord and the royal palace, and to construct lyres and harps for the musicians. Never before or since has there been such a supply of sandalwood.)
13 King Solomon gave the queen of Sheba whatever she asked for, besides all the customary gifts he had so generously given. Then she and all her attendants returned to their own land.
Solomon's Wealth and Splendor
14 Each year Solomon received about 25 tons[f] of gold. 15 This did not include the additional revenue he received from merchants and traders, all the kings of Arabia, and the governors of the land.
16 King Solomon made 200 large shields of hammered gold, each weighing more than fifteen pounds.[g] 17 He also made 300 smaller shields of hammered gold, each weighing nearly four pounds.[h] The king placed these shields in the Palace of the Forest of Lebanon.
18 Then the king made a huge throne, decorated with ivory and overlaid with fine gold. 19 The throne had six steps and a rounded back. There were armrests on both sides of the seat, and the figure of a lion stood on each side of the throne. 20 There were also twelve other lions, one standing on each end of the six steps. No other throne in all the world could be compared with it!
21 All of King Solomon's drinking cups were solid gold, as were all the utensils in the Palace of the Forest of Lebanon. They were not made of silver, for silver was considered worthless in Solomon's day!
22 The king had a fleet of trading ships of Tarshish that sailed with Hiram's fleet. Once every three years the ships returned, loaded with gold, silver, ivory, apes, and peacocks.[i]
23 So King Solomon became richer and wiser than any other king on earth. 24 People from every nation came to consult him and to hear the wisdom God had given him. 25 Year after year everyone who visited brought him gifts of silver and gold, clothing, weapons, spices, horses, and mules.
26 Solomon built up a huge force of chariots and horses.[j] He had 1,400 chariots and 12,000 horses. He stationed some of them in the chariot cities and some near him in Jerusalem. 27 The king made silver as plentiful in Jerusalem as stone. And valuable cedar timber was as common as the sycamore-fig trees that grow in the foothills of Judah.[k] 28 Solomon's horses were imported from Egypt[l] and from Cilicia[m]; the king's traders acquired them from Cilicia at the standard price. 29 At that time chariots from Egypt could be purchased for 600 pieces of silver,[n] and horses for 150 pieces of silver.[o] They were then exported to the kings of the Hittites and the kings of Aram.
Ananias and Sapphira
5 But there was a certain man named Ananias who, with his wife, Sapphira, sold some property. 2 He brought part of the money to the apostles, claiming it was the full amount. With his wife's consent, he kept the rest.
3 Then Peter said, "Ananias, why have you let Satan fill your heart? You lied to the Holy Spirit, and you kept some of the money for yourself. 4 The property was yours to sell or not sell, as you wished. And after selling it, the money was also yours to give away. How could you do a thing like this? You weren't lying to us but to God!"
5 As soon as Ananias heard these words, he fell to the floor and died. Everyone who heard about it was terrified. 6 Then some young men got up, wrapped him in a sheet, and took him out and buried him.
7 About three hours later his wife came in, not knowing what had happened. 8 Peter asked her, "Was this the price you and your husband received for your land?"
"Yes," she replied, "that was the price."
9 And Peter said, "How could the two of you even think of conspiring to test the Spirit of the Lord like this? The young men who buried your husband are just outside the door, and they will carry you out, too."
10 Instantly, she fell to the floor and died. When the young men came in and saw that she was dead, they carried her out and buried her beside her husband. 11 Great fear gripped the entire church and everyone else who heard what had happened.
The Apostles Heal Many
12 The apostles were performing many miraculous signs and wonders among the people. And all the believers were meeting regularly at the Temple in the area known as Solomon's Colonnade. 13 But no one else dared to join them, even though all the people had high regard for them. 14 Yet more and more people believed and were brought to the Lord—crowds of both men and women. 15 As a result of the apostles' work, sick people were brought out into the streets on beds and mats so that Peter's shadow might fall across some of them as he went by. 16 Crowds came from the villages around Jerusalem, bringing their sick and those possessed by evil[a] spirits, and they were all healed.
The Apostles Meet Opposition
17 The high priest and his officials, who were Sadducees, were filled with jealousy. 18 They arrested the apostles and put them in the public jail. 19 But an angel of the Lord came at night, opened the gates of the jail, and brought them out. Then he told them, 20 "Go to the Temple and give the people this message of life!"
21 So at daybreak the apostles entered the Temple, as they were told, and immediately began teaching.
When the high priest and his officials arrived, they convened the high council[b]—the full assembly of the elders of Israel. Then they sent for the apostles to be brought from the jail for trial. 22 But when the Temple guards went to the jail, the men were gone. So they returned to the council and reported, 23 "The jail was securely locked, with the guards standing outside, but when we opened the gates, no one was there!"
24 When the captain of the Temple guard and the leading priests heard this, they were perplexed, wondering where it would all end. 25 Then someone arrived with startling news: "The men you put in jail are standing in the Temple, teaching the people!"
26 The captain went with his Temple guards and arrested the apostles, but without violence, for they were afraid the people would stone them. 27 Then they brought the apostles before the high council, where the high priest confronted them. 28 "We gave you strict orders never again to teach in this man's name!" he said. "Instead, you have filled all Jerusalem with your teaching about him, and you want to make us responsible for his death!"
29 But Peter and the apostles replied, "We must obey God rather than any human authority. 30 The God of our ancestors raised Jesus from the dead after you killed him by hanging him on a cross.[c] 31 Then God put him in the place of honor at his right hand as Prince and Savior. He did this so the people of Israel would repent of their sins and be forgiven. 32 We are witnesses of these things and so is the Holy Spirit, who is given by God to those who obey him."
33 When they heard this, the high council was furious and decided to kill them. 34 But one member, a Pharisee named Gamaliel, who was an expert in religious law and respected by all the people, stood up and ordered that the men be sent outside the council chamber for a while. 35 Then he said to his colleagues, "Men of Israel, take care what you are planning to do to these men! 36 Some time ago there was that fellow Theudas, who pretended to be someone great. About 400 others joined him, but he was killed, and all his followers went their various ways. The whole movement came to nothing. 37 After him, at the time of the census, there was Judas of Galilee. He got people to follow him, but he was killed, too, and all his followers were scattered.
38 "So my advice is, leave these men alone. Let them go. If they are planning and doing these things merely on their own, it will soon be overthrown. 39 But if it is from God, you will not be able to overthrow them. You may even find yourselves fighting against God!"
40 The others accepted his advice. They called in the apostles and had them flogged. Then they ordered them never again to speak in the name of Jesus, and they let them go.
41 The apostles left the high council rejoicing that God had counted them worthy to suffer disgrace for the name of Jesus.[d] 42 And every day, in the Temple and from house to house, they continued to teach and preach this message: "Jesus is the Messiah."
New Living Translation (NLT)
Holy Bible, New Living Translation, copyright © 1996, 2004, 2015 by Tyndale House Foundation. Used by permission of Tyndale House Publishers, Inc., Carol Stream, Illinois 60188. All rights reserved.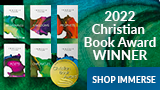 Bible Gateway Recommends
NLT Giant-Print Personal-Size Bible, Filament Enabled Edition--soft leather-look, rustic brown
Retail: $29.99
Our Price: $20.99
Save: $9.00 (30%)
NLT Super Giant Print Bible, Filament Enabled Edition (Red Letter, LeatherLike, Brown)
Retail: $59.99
Our Price: $39.99
Save: $20.00 (33%)
NLT Compact Giant Print Bible, Filament Enabled Edition (Red Letter, LeatherLike, Navy Blue Cross)
Retail: $34.99
Our Price: $20.99
Save: $14.00 (40%)
NLT Chronological Life Application Study Bible, Hardcover
Retail: $59.99
Our Price: $38.99
Save: $21.00 (35%)
NLT Girls Life Application Study Bible, Softcover
Retail: $29.99
Our Price: $19.99
Save: $10.00 (33%)

NLT Outreach Bible
Retail: $4.99
Our Price: $3.49
Save: $1.50 (30%)