---
Amplified Bible, Classic Edition
17 In this [union and communion with Him] love is brought to completion and attains perfection with us, that we may have confidence for the day of judgment [with assurance and boldness to face Him], because as He is, so are we in this world.
18 There is no fear in love [dread does not exist], but full-grown (complete, perfect) love [a]turns fear out of doors and expels every trace of terror! For fear [b]brings with it the thought of punishment, and [so] he who is afraid has not reached the full maturity of love [is not yet grown into love's complete perfection].
19 We love Him, because He first loved us.
20 If anyone says, I love God, and hates (detests, abominates) his brother [[c]in Christ], he is a liar; for he who does not love his brother, whom he has seen, cannot love God, Whom he has not seen.
21 And this command (charge, order, injunction) we have from Him: that he who loves God shall love his brother [[d]believer] also.
Read full chapter
Amplified Bible, Classic Edition (AMPC)
Copyright © 1954, 1958, 1962, 1964, 1965, 1987 by The Lockman Foundation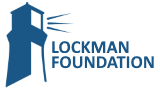 Bible Gateway Recommends
Amplified Large-Print Bible--bonded leather, burgundy
Retail: $69.99
Our Price: $45.99
Save: $24.00 (34%)
KJV and Amplified Parallel Bible, Large Print, Leathersoft, Camel/rich red
Retail: $79.99
Our Price: $37.99
Save: $42.00 (53%)
Amplified & NKJV Parallel Bible Bonded Leather, Black, Large Print
Retail: $79.95
Our Price: $53.99
Save: $25.96 (32%)
Everyday Life Bible: The Power Of God's Word For Everyday Living, Imitation Leather, pink
Retail: $79.99
Our Price: $54.99
Save: $25.00 (31%)

Amplified Thinline Holy Bible--bonded leather, burgundy
Retail: $49.99
Our Price: $31.99
Save: $18.00 (36%)
Amplified Reading Bible, Hardcover
Retail: $34.99
Our Price: $22.99
Save: $12.00 (34%)