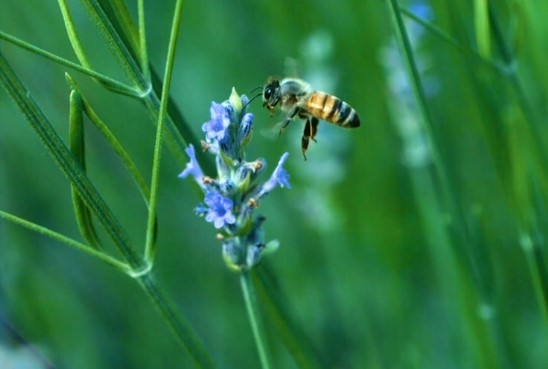 God's steadfast faithfulness is seen year after year—since time began—when the earth is renewed from its winter dormancy and springs forth with bluer skies and greener fields. This extraordinary season of renewal is also a powerful reminder of the glorious resurrection of Jesus Christ!
Meditate on God's Word as you savor the colorful video below from The John 1010 Project.
[Read and watch the Bible Gateway Blog post, God's Creation Is Marvelous!]
---
Shower, O heavens, from above, and let the skies rain down righteousness; let the earth open, that salvation may spring up, and let it cause righteousness to sprout up also; I the Lord have created it.
Isaiah 45:8
---
The Lord will guide you continually, and satisfy your needs in parched places, and make your bones strong; and you shall be like a watered garden, like a spring of water, whose waters never fail.
Isaiah 58:11
---
---
For as the earth brings forth its shoots, and as a garden causes what is sown in it to spring up, so the Lord God will cause righteousness and praise to spring up before all the nations.
Isaiah 61:11
---
Let us know, let us press on to know the Lord; his appearing is as sure as the dawn; he will come to us like the showers, like the spring rains that water the earth."
Hosea 6:3
---
Ask rain from the Lord in the season of the spring rain, from the Lord who makes the storm clouds, who gives showers of rain to you, the vegetation in the field to everyone.
Zechariah 10:1
[See other John1010 Project videos]
Enjoy studying the Bible by becoming a member of Bible Gateway Plus. Try it free right now!