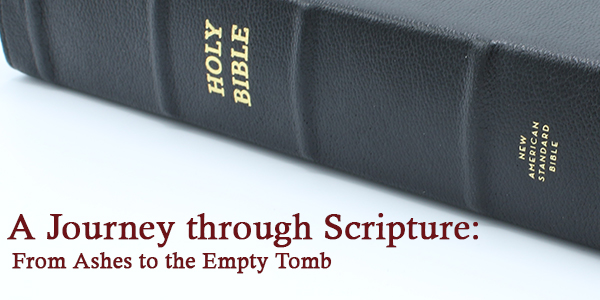 Looking for a way to keep God's Word on your mind during the Lenten season?
This 47-day reading plan—with Scripture drawn from the New American Standard Bible—will walk you through portions of Scripture, culminating in the empty tomb and Jesus' resurrection. The reading plan will run from Ash Wednesday (February 17th to Easter Sunday (April 4th).
We hope you'll join us as we take this Scripture-reading journey and look forward to celebrating the joy of Easter. Use the sign-up form below by entering your email address.