---
He
33 Teach me your decrees, O Lord;
I will keep them to the end.
34 Give me understanding and I will obey your instructions;
I will put them into practice with all my heart.
35 Make me walk along the path of your commands,
for that is where my happiness is found.
36 Give me an eagerness for your laws
rather than a love for money!
37 Turn my eyes from worthless things,
and give me life through your word.[a]
38 Reassure me of your promise,
made to those who fear you.
39 Help me abandon my shameful ways;
for your regulations are good.
40 I long to obey your commandments!
Renew my life with your goodness.
Waw
41 Lord, give me your unfailing love,
the salvation that you promised me.
42 Then I can answer those who taunt me,
for I trust in your word.
43 Do not snatch your word of truth from me,
for your regulations are my only hope.
44 I will keep on obeying your instructions
forever and ever.
45 I will walk in freedom,
for I have devoted myself to your commandments.
46 I will speak to kings about your laws,
and I will not be ashamed.
47 How I delight in your commands!
How I love them!
48 I honor and love your commands.
I meditate on your decrees.
Read full chapter
Footnotes
119:37 Some manuscripts read in your ways.
New Living Translation (NLT)
Holy Bible, New Living Translation, copyright © 1996, 2004, 2015 by Tyndale House Foundation. Used by permission of Tyndale House Publishers, Inc., Carol Stream, Illinois 60188. All rights reserved.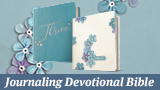 Bible Gateway Recommends
NLT Life Application Large-Print Study Bible, Third Edition--soft leather-look, brown, tan, red letter (indexed)
Retail: $94.99
Our Price: $63.99
Save: $31.00 (33%)
NLT Giant-Print Personal-Size Bible, Filament Enabled Edition--soft leather-look, peony/pink
Retail: $29.99
Our Price: $18.99
Save: $11.00 (37%)
NLT Life Application Study Bible, Third Edition--soft leather-look, brown/tan (indexed) (red letter)
Retail: $84.99
Our Price: $53.99
Save: $31.00 (36%)
NLT The Life Recovery Bible, Softcover
Retail: $24.99
Our Price: $15.99
Save: $9.00 (36%)
NLT Outreach Bible
Retail: $3.99
Our Price: $1.99
Save: $2.00 (50%)
Contemporary Comparative Side-by-Side Bible: NIV/NKJV/NLT/The Message, Bonded leather, burgundy
Retail: $99.99
Our Price: $64.99
Save: $35.00 (35%)