---
26 Honor is no more associated with fools
than snow with summer or rain with harvest.
2 Like a fluttering sparrow or a darting swallow,
an undeserved curse will not land on its intended victim.
3 Guide a horse with a whip, a donkey with a bridle,
and a fool with a rod to his back!
4 Don't answer the foolish arguments of fools,
or you will become as foolish as they are.
5 Be sure to answer the foolish arguments of fools,
or they will become wise in their own estimation.
6 Trusting a fool to convey a message
is like cutting off one's feet or drinking poison!
7 A proverb in the mouth of a fool
is as useless as a paralyzed leg.
8 Honoring a fool
is as foolish as tying a stone to a slingshot.
9 A proverb in the mouth of a fool
is like a thorny branch brandished by a drunk.
10 An employer who hires a fool or a bystander
is like an archer who shoots at random.
11 As a dog returns to its vomit,
so a fool repeats his foolishness.
12 There is more hope for fools
than for people who think they are wise.
13 The lazy person claims, "There's a lion on the road!
Yes, I'm sure there's a lion out there!"
14 As a door swings back and forth on its hinges,
so the lazy person turns over in bed.
15 Lazy people take food in their hand
but don't even lift it to their mouth.
16 Lazy people consider themselves smarter
than seven wise counselors.
Read full chapter
New Living Translation (NLT)
Holy Bible, New Living Translation, copyright © 1996, 2004, 2015 by Tyndale House Foundation. Used by permission of Tyndale House Publishers, Inc., Carol Stream, Illinois 60188. All rights reserved.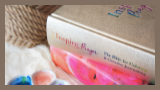 Bible Gateway Recommends
Contemporary Comparative Side-by-Side Bible (NIV, NKJV, NLT, THE Message)
Retail: $59.99
Our Price: $33.49
Save: $26.50 (44%)

NLT Premium Value Large-Print Slimline Bible--soft leather-look, brown/tan
Retail: $20.99
Our Price: $13.99
Save: $7.00 (33%)

NLT Giant-Print Inspire PRAYER Bible: The Bible for Coloring & Creative Journaling--soft leather-look, purple
Retail: $74.99
Our Price: $53.49
Save: $21.50 (29%)

NLT Giant-Print Personal-Size Bible, Filament Enabled Edition--soft leather-look, floral frame teal
Retail: $29.99
Our Price: $17.99
Save: $12.00 (40%)

NLT Giant-Print Personal-Size Bible, Filament Enabled Edition--soft leather-look, rustic brown
Retail: $29.99
Our Price: $17.99
Save: $12.00 (40%)

NLT Holy Bible, Giant Print, Black Imitation Leather
Retail: $39.99
Our Price: $25.99
Save: $14.00 (35%)