---
Teachings about Forgiveness and Faith
17 One day Jesus said to his disciples, "There will always be temptations to sin, but what sorrow awaits the person who does the tempting! 2 It would be better to be thrown into the sea with a millstone hung around your neck than to cause one of these little ones to fall into sin. 3 So watch yourselves!
"If another believer[a] sins, rebuke that person; then if there is repentance, forgive. 4 Even if that person wrongs you seven times a day and each time turns again and asks forgiveness, you must forgive."
5 The apostles said to the Lord, "Show us how to increase our faith."
6 The Lord answered, "If you had faith even as small as a mustard seed, you could say to this mulberry tree, 'May you be uprooted and be planted in the sea,' and it would obey you!
7 "When a servant comes in from plowing or taking care of sheep, does his master say, 'Come in and eat with me'? 8 No, he says, 'Prepare my meal, put on your apron, and serve me while I eat. Then you can eat later.' 9 And does the master thank the servant for doing what he was told to do? Of course not. 10 In the same way, when you obey me you should say, 'We are unworthy servants who have simply done our duty.'"
Ten Healed of Leprosy
11 As Jesus continued on toward Jerusalem, he reached the border between Galilee and Samaria. 12 As he entered a village there, ten men with leprosy stood at a distance, 13 crying out, "Jesus, Master, have mercy on us!"
14 He looked at them and said, "Go show yourselves to the priests."[b] And as they went, they were cleansed of their leprosy.
15 One of them, when he saw that he was healed, came back to Jesus, shouting, "Praise God!" 16 He fell to the ground at Jesus' feet, thanking him for what he had done. This man was a Samaritan.
17 Jesus asked, "Didn't I heal ten men? Where are the other nine? 18 Has no one returned to give glory to God except this foreigner?" 19 And Jesus said to the man, "Stand up and go. Your faith has healed you.[c]"
The Coming of the Kingdom
20 One day the Pharisees asked Jesus, "When will the Kingdom of God come?"
Jesus replied, "The Kingdom of God can't be detected by visible signs.[d] 21 You won't be able to say, 'Here it is!' or 'It's over there!' For the Kingdom of God is already among you.[e]"
22 Then he said to his disciples, "The time is coming when you will long to see the day when the Son of Man returns,[f] but you won't see it. 23 People will tell you, 'Look, there is the Son of Man,' or 'Here he is,' but don't go out and follow them. 24 For as the lightning flashes and lights up the sky from one end to the other, so it will be on the day[g] when the Son of Man comes. 25 But first the Son of Man must suffer terribly[h] and be rejected by this generation.
26 "When the Son of Man returns, it will be like it was in Noah's day. 27 In those days, the people enjoyed banquets and parties and weddings right up to the time Noah entered his boat and the flood came and destroyed them all.
28 "And the world will be as it was in the days of Lot. People went about their daily business—eating and drinking, buying and selling, farming and building— 29 until the morning Lot left Sodom. Then fire and burning sulfur rained down from heaven and destroyed them all. 30 Yes, it will be 'business as usual' right up to the day when the Son of Man is revealed. 31 On that day a person out on the deck of a roof must not go down into the house to pack. A person out in the field must not return home. 32 Remember what happened to Lot's wife! 33 If you cling to your life, you will lose it, and if you let your life go, you will save it. 34 That night two people will be asleep in one bed; one will be taken, the other left. 35 Two women will be grinding flour together at the mill; one will be taken, the other left.[i]"
37 "Where will this happen, Lord?"[j] the disciples asked.
Jesus replied, "Just as the gathering of vultures shows there is a carcass nearby, so these signs indicate that the end is near."[k]
A Call to Generous Giving
8 Now I want you to know, dear brothers and sisters,[a] what God in his kindness has done through the churches in Macedonia. 2 They are being tested by many troubles, and they are very poor. But they are also filled with abundant joy, which has overflowed in rich generosity.
3 For I can testify that they gave not only what they could afford, but far more. And they did it of their own free will. 4 They begged us again and again for the privilege of sharing in the gift for the believers in Jerusalem.[b] 5 They even did more than we had hoped, for their first action was to give themselves to the Lord and to us, just as God wanted them to do.
6 So we have urged Titus, who encouraged your giving in the first place, to return to you and encourage you to finish this ministry of giving. 7 Since you excel in so many ways—in your faith, your gifted speakers, your knowledge, your enthusiasm, and your love from us[c]—I want you to excel also in this gracious act of giving.
8 I am not commanding you to do this. But I am testing how genuine your love is by comparing it with the eagerness of the other churches.
9 You know the generous grace of our Lord Jesus Christ. Though he was rich, yet for your sakes he became poor, so that by his poverty he could make you rich.
10 Here is my advice: It would be good for you to finish what you started a year ago. Last year you were the first who wanted to give, and you were the first to begin doing it. 11 Now you should finish what you started. Let the eagerness you showed in the beginning be matched now by your giving. Give in proportion to what you have. 12 Whatever you give is acceptable if you give it eagerly. And give according to what you have, not what you don't have. 13 Of course, I don't mean your giving should make life easy for others and hard for yourselves. I only mean that there should be some equality. 14 Right now you have plenty and can help those who are in need. Later, they will have plenty and can share with you when you need it. In this way, things will be equal. 15 As the Scriptures say,
"Those who gathered a lot had nothing left over,
and those who gathered only a little had enough."[d]
Titus and His Companions
16 But thank God! He has given Titus the same enthusiasm for you that I have. 17 Titus welcomed our request that he visit you again. In fact, he himself was very eager to go and see you. 18 We are also sending another brother with Titus. All the churches praise him as a preacher of the Good News. 19 He was appointed by the churches to accompany us as we take the offering to Jerusalem[e]—a service that glorifies the Lord and shows our eagerness to help.
20 We are traveling together to guard against any criticism for the way we are handling this generous gift. 21 We are careful to be honorable before the Lord, but we also want everyone else to see that we are honorable.
22 We are also sending with them another of our brothers who has proven himself many times and has shown on many occasions how eager he is. He is now even more enthusiastic because of his great confidence in you. 23 If anyone asks about Titus, say that he is my partner who works with me to help you. And the brothers with him have been sent by the churches,[f] and they bring honor to Christ. 24 So show them your love, and prove to all the churches that our boasting about you is justified.
David Anointed King of Judah
2 After this, David asked the Lord, "Should I move back to one of the towns of Judah?"
"Yes," the Lord replied.
Then David asked, "Which town should I go to?"
"To Hebron," the Lord answered.
2 David's two wives were Ahinoam from Jezreel and Abigail, the widow of Nabal from Carmel. So David and his wives 3 and his men and their families all moved to Judah, and they settled in the villages near Hebron. 4 Then the men of Judah came to David and anointed him king over the people of Judah.
When David heard that the men of Jabesh-gilead had buried Saul, 5 he sent them this message: "May the Lord bless you for being so loyal to your master Saul and giving him a decent burial. 6 May the Lord be loyal to you in return and reward you with his unfailing love! And I, too, will reward you for what you have done. 7 Now that Saul is dead, I ask you to be my strong and loyal subjects like the people of Judah, who have anointed me as their new king."
Ishbosheth Proclaimed King of Israel
8 But Abner son of Ner, the commander of Saul's army, had already gone to Mahanaim with Saul's son Ishbosheth.[a] 9 There he proclaimed Ishbosheth king over Gilead, Jezreel, Ephraim, Benjamin, the land of the Ashurites, and all the rest of Israel.
10 Ishbosheth, Saul's son, was forty years old when he became king, and he ruled from Mahanaim for two years. Meanwhile, the people of Judah remained loyal to David. 11 David made Hebron his capital, and he ruled as king of Judah for seven and a half years.
War between Israel and Judah
12 One day Abner led Ishbosheth's troops from Mahanaim to Gibeon. 13 About the same time, Joab son of Zeruiah led David's troops out and met them at the pool of Gibeon. The two groups sat down there, facing each other from opposite sides of the pool.
14 Then Abner suggested to Joab, "Let's have a few of our warriors fight hand to hand here in front of us."
"All right," Joab agreed. 15 So twelve men were chosen to fight from each side—twelve men of Benjamin representing Ishbosheth son of Saul, and twelve representing David. 16 Each one grabbed his opponent by the hair and thrust his sword into the other's side so that all of them died. So this place at Gibeon has been known ever since as the Field of Swords.[b]
17 A fierce battle followed that day, and Abner and the men of Israel were defeated by the forces of David.
The Death of Asahel
18 Joab, Abishai, and Asahel—the three sons of Zeruiah—were among David's forces that day. Asahel could run like a gazelle, 19 and he began chasing Abner. He pursued him relentlessly, not stopping for anything. 20 When Abner looked back and saw him coming, he called out, "Is that you, Asahel?"
"Yes, it is," he replied.
21 "Go fight someone else!" Abner warned. "Take on one of the younger men, and strip him of his weapons." But Asahel kept right on chasing Abner.
22 Again Abner shouted to him, "Get away from here! I don't want to kill you. How could I ever face your brother Joab again?"
23 But Asahel refused to turn back, so Abner thrust the butt end of his spear through Asahel's stomach, and the spear came out through his back. He stumbled to the ground and died there. And everyone who came by that spot stopped and stood still when they saw Asahel lying there.
24 When Joab and Abishai found out what had happened, they set out after Abner. The sun was just going down as they arrived at the hill of Ammah near Giah, along the road to the wilderness of Gibeon. 25 Abner's troops from the tribe of Benjamin regrouped there at the top of the hill to take a stand.
26 Abner shouted down to Joab, "Must we always be killing each other? Don't you realize that bitterness is the only result? When will you call off your men from chasing their Israelite brothers?"
27 Then Joab said, "God only knows what would have happened if you hadn't spoken, for we would have chased you all night if necessary." 28 So Joab blew the ram's horn, and his men stopped chasing the troops of Israel.
29 All that night Abner and his men retreated through the Jordan Valley.[c] They crossed the Jordan River, traveling all through the morning,[d] and didn't stop until they arrived at Mahanaim.
30 Meanwhile, Joab and his men also returned home. When Joab counted his casualties, he discovered that only 19 men were missing in addition to Asahel. 31 But 360 of Abner's men had been killed, all from the tribe of Benjamin. 32 Joab and his men took Asahel's body to Bethlehem and buried him there in his father's tomb. Then they traveled all night and reached Hebron at daybreak.
Death Comes to All
9 This, too, I carefully explored: Even though the actions of godly and wise people are in God's hands, no one knows whether God will show them favor. 2 The same destiny ultimately awaits everyone, whether righteous or wicked, good or bad,[a] ceremonially clean or unclean, religious or irreligious. Good people receive the same treatment as sinners, and people who make promises to God are treated like people who don't.
3 It seems so wrong that everyone under the sun suffers the same fate. Already twisted by evil, people choose their own mad course, for they have no hope. There is nothing ahead but death anyway. 4 There is hope only for the living. As they say, "It's better to be a live dog than a dead lion!"
5 The living at least know they will die, but the dead know nothing. They have no further reward, nor are they remembered. 6 Whatever they did in their lifetime—loving, hating, envying—is all long gone. They no longer play a part in anything here on earth. 7 So go ahead. Eat your food with joy, and drink your wine with a happy heart, for God approves of this! 8 Wear fine clothes, with a splash of cologne!
9 Live happily with the woman you love through all the meaningless days of life that God has given you under the sun. The wife God gives you is your reward for all your earthly toil. 10 Whatever you do, do well. For when you go to the grave,[b] there will be no work or planning or knowledge or wisdom.
11 I have observed something else under the sun. The fastest runner doesn't always win the race, and the strongest warrior doesn't always win the battle. The wise sometimes go hungry, and the skillful are not necessarily wealthy. And those who are educated don't always lead successful lives. It is all decided by chance, by being in the right place at the right time.
12 People can never predict when hard times might come. Like fish in a net or birds in a trap, people are caught by sudden tragedy.
Thoughts on Wisdom and Folly
13 Here is another bit of wisdom that has impressed me as I have watched the way our world works. 14 There was a small town with only a few people, and a great king came with his army and besieged it. 15 A poor, wise man knew how to save the town, and so it was rescued. But afterward no one thought to thank him. 16 So even though wisdom is better than strength, those who are wise will be despised if they are poor. What they say will not be appreciated for long.
17 Better to hear the quiet words of a wise person
than the shouts of a foolish king.
18 Better to have wisdom than weapons of war,
but one sinner can destroy much that is good.
New Living Translation (NLT)
Holy Bible, New Living Translation, copyright © 1996, 2004, 2015 by Tyndale House Foundation. Used by permission of Tyndale House Publishers, Inc., Carol Stream, Illinois 60188. All rights reserved.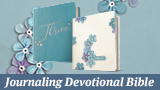 Bible Gateway Recommends
NLT Premium Value Large-Print Slimline Bible--soft leather-look, brown/tan
Retail: $20.99
Our Price: $8.79
Save: $12.20 (58%)
NLT Teen Life Application Study Bible, Hardcover
Retail: $27.99
Our Price: $18.99
Save: $9.00 (32%)
NLT Life Application Large-Print Study Bible, Third Edition--hardcover, red letter
Retail: $64.99
Our Price: $41.99
Save: $23.00 (35%)
NLT Life Application Large-Print Study Bible, Third Edition--soft leather-look, brown, tan, red letter (indexed)
Retail: $94.99
Our Price: $63.99
Save: $31.00 (33%)
Contemporary Comparative Side-by-Side Bible (NIV, NKJV, NLT, THE Message)
Retail: $59.99
Our Price: $38.99
Save: $21.00 (35%)
NLT Hidden in My Heart Scripture Memory Bible, Softcover
Retail: $19.99
Our Price: $8.99
Save: $11.00 (55%)