---
A Tree and Its Fruit
15 "Beware of the false prophets, [teachers] who come to you dressed as sheep [appearing gentle and innocent], but inwardly are ravenous wolves.(A) 16 By their fruit you will recognize them [that is, by their contrived doctrine and self-focus]. Do people pick grapes from thorn bushes or figs from thistles?(B)
Read full chapter
New International Version
True and False Prophets
15 "Watch out for false prophets.(A) They come to you in sheep's clothing, but inwardly they are ferocious wolves.(B) 16 By their fruit you will recognize them.(C) Do people pick grapes from thornbushes, or figs from thistles?(D)
Read full chapter
15 Beware of false prophets, which come to you in sheep's clothing, but inwardly they are ravening wolves.
16 Ye shall know them by their fruits. Do men gather grapes of thorns, or figs of thistles?
Read full chapter
Amplified Bible (AMP)
Copyright © 2015 by The Lockman Foundation, La Habra, CA 90631. All rights reserved.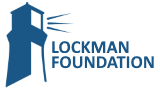 New International Version (NIV)
Holy Bible, New International Version®, NIV® Copyright ©1973, 1978, 1984, 2011 by Biblica, Inc.® Used by permission. All rights reserved worldwide.
NIV Reverse Interlinear Bible: English to Hebrew and English to Greek. Copyright © 2019 by Zondervan.