---
Children and Parents
6 Children, obey your parents because you belong to the Lord,[a] for this is the right thing to do. 2 "Honor your father and mother." This is the first commandment with a promise: 3 If you honor your father and mother, "things will go well for you, and you will have a long life on the earth."[b]
4 Fathers,[c] do not provoke your children to anger by the way you treat them. Rather, bring them up with the discipline and instruction that comes from the Lord.
Slaves and Masters
5 Slaves, obey your earthly masters with deep respect and fear. Serve them sincerely as you would serve Christ. 6 Try to please them all the time, not just when they are watching you. As slaves of Christ, do the will of God with all your heart. 7 Work with enthusiasm, as though you were working for the Lord rather than for people. 8 Remember that the Lord will reward each one of us for the good we do, whether we are slaves or free.
9 Masters, treat your slaves in the same way. Don't threaten them; remember, you both have the same Master in heaven, and he has no favorites.
The Whole Armor of God
10 A final word: Be strong in the Lord and in his mighty power. 11 Put on all of God's armor so that you will be able to stand firm against all strategies of the devil. 12 For we[d] are not fighting against flesh-and-blood enemies, but against evil rulers and authorities of the unseen world, against mighty powers in this dark world, and against evil spirits in the heavenly places.
13 Therefore, put on every piece of God's armor so you will be able to resist the enemy in the time of evil. Then after the battle you will still be standing firm. 14 Stand your ground, putting on the belt of truth and the body armor of God's righteousness. 15 For shoes, put on the peace that comes from the Good News so that you will be fully prepared.[e] 16 In addition to all of these, hold up the shield of faith to stop the fiery arrows of the devil.[f] 17 Put on salvation as your helmet, and take the sword of the Spirit, which is the word of God.
18 Pray in the Spirit at all times and on every occasion. Stay alert and be persistent in your prayers for all believers everywhere.[g]
19 And pray for me, too. Ask God to give me the right words so I can boldly explain God's mysterious plan that the Good News is for Jews and Gentiles alike.[h] 20 I am in chains now, still preaching this message as God's ambassador. So pray that I will keep on speaking boldly for him, as I should.
Final Greetings
21 To bring you up to date, Tychicus will give you a full report about what I am doing and how I am getting along. He is a beloved brother and faithful helper in the Lord's work. 22 I have sent him to you for this very purpose—to let you know how we are doing and to encourage you.
23 Peace be with you, dear brothers and sisters,[i] and may God the Father and the Lord Jesus Christ give you love with faithfulness. 24 May God's grace be eternally upon all who love our Lord Jesus Christ.
Family Relationships
6 Children, obey your parents in the Lord [that is, accept their guidance and discipline as His representatives], for this is right [for obedience teaches wisdom and self-discipline]. 2 Honor [esteem, value as precious] your father and your mother [and be respectful to them]—this is the first commandment with a promise— 3 so that it may be well with you, and that you may have a long life on the earth.(A)
4 Fathers, do not provoke your children to anger [do not exasperate them to the point of resentment with demands that are trivial or unreasonable or humiliating or abusive; nor by showing favoritism or indifference to any of them], but bring them up [tenderly, with lovingkindness] in the discipline and instruction of the Lord.
5 [a]Slaves, be obedient to those who are your earthly masters, with respect for authority, and with a sincere heart [seeking to please them], as [service] to Christ— 6 not in the way of eye-service [working only when someone is watching you and only] to please men, but as slaves of Christ, doing the will of God from your heart; 7 rendering service with goodwill, as to the Lord, and not [only] to men, 8 knowing that whatever good thing each one does, he will receive this back from the Lord, whether [he is] slave or free.
9 You masters, do the same [showing goodwill] toward them, and give up threatening and abusive words, knowing that [He who is] both their true Master and yours is in heaven, and that there is no partiality with Him [regardless of one's earthly status].
The Armor of God
10 In conclusion, be strong in the Lord [draw your strength from Him and be empowered through your union with Him] and in the power of His [boundless] might. 11 Put on the full armor of God [for His precepts are like the splendid armor of a heavily-armed soldier], so that you may be able to [successfully] stand up against all the schemes and the strategies and the deceits of the devil. 12 For our struggle is not against flesh and blood [contending only with physical opponents], but against the rulers, against the powers, against the world forces of this [present] darkness, against the spiritual forces of wickedness in the heavenly (supernatural) places. 13 Therefore, put on the complete armor of God, so that you will be able to [successfully] resist and stand your ground in the evil day [of danger], and having done everything [that the crisis demands], to stand firm [in your place, fully prepared, immovable, victorious]. 14 So stand firm and hold your ground, having [b]tightened the wide band of truth (personal integrity, moral courage) around your waist and having put on the breastplate of righteousness (an upright heart),(B) 15 and having [c]strapped on your feet the gospel of peace in preparation [to face the enemy with firm-footed stability and the readiness produced by the good news].(C) 16 Above all, lift up the [protective] [d]shield of faith with which you can extinguish all the flaming arrows of the evil one. 17 And take the helmet of salvation, and the sword of the Spirit, which is the Word of God.(D)
18 With all prayer and petition pray [with specific requests] at all times [on every occasion and in every season] in the Spirit, and with this in view, stay alert with all perseverance and petition [interceding in prayer] for all [e]God's people. 19 And pray for me, that words may be given to me when I open my mouth, to proclaim boldly the mystery of the good news [of salvation], 20 for which I am an ambassador in chains. And pray that in proclaiming it I may speak boldly and courageously, as I should.
21 Now, so that you may know how I am and what I am doing, Tychicus, the beloved brother and faithful minister in the Lord, will tell you everything. 22 I have sent him to you for this very purpose, so that you may know how we are, and that he may comfort and encourage and strengthen your hearts.
23 Peace be to the [f]brothers and sisters, and love joined with faith, from God the Father and the Lord Jesus Christ. 24 Grace be with all who love our Lord Jesus Christ with undying and incorruptible love.
New Living Translation (NLT)
Holy Bible, New Living Translation, copyright © 1996, 2004, 2015 by Tyndale House Foundation. Used by permission of Tyndale House Publishers, Inc., Carol Stream, Illinois 60188. All rights reserved.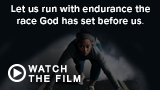 Amplified Bible (AMP)
Copyright © 2015 by The Lockman Foundation, La Habra, CA 90631. All rights reserved.