---
Amplified Bible, Classic Edition
9 For then [changing their impure language] I will give to the people a clear and pure speech from pure lips, that they may all call upon the name of the Lord, to serve Him with one unanimous consent and one united shoulder [bearing the yoke of the Lord].
10 From beyond the rivers of Cush or Ethiopia those who pray to Me, the daughter of My dispersed people, will bring and present My offering.
11 In that day you [the congregation of Israel] shall not be put to shame for all your deeds by which you have rebelled and transgressed against Me, for then I will take away out of your midst those who exult in your majesty and pride; and you shall no more be haughty [and carry yourselves arrogantly on or] because of My holy mountain.
Read full chapter
Amplified Bible, Classic Edition (AMPC)
Copyright © 1954, 1958, 1962, 1964, 1965, 1987 by The Lockman Foundation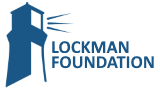 Bible Gateway Recommends
The New Everyday Life Bible: The Power of God's Word For Everyday Living
Retail: $39.99
Our Price: $27.99
Save: $12.00 (30%)

Amplified Study Bible, Hardcover
Retail: $44.99
Our Price: $28.99
Save: $16.00 (36%)

Amplified Bible, Battlefield Of The Mind Bible, Imitation Leather, Blue
Retail: $79.99
Our Price: $53.99
Save: $26.00 (33%)

Amplified Outreach Bible, Paperback, Case of 24
Retail: $167.76
Our Price: $79.49
Save: $88.27 (53%)
Amplified Study Bible, Large Print, Imitation Leather, Brown
Retail: $69.99
Our Price: $45.99
Save: $24.00 (34%)

Amplified & NKJV Parallel Bible Bonded Leather, Black, Large Print
Retail: $79.95
Our Price: $39.99
Save: $39.96 (50%)