---
Amplified Bible, Classic Edition
4 For [hear the fate of the Philistines:] Gaza shall be forsaken and Ashkelon shall become a desolation; the people of Ashdod shall be driven out at noonday and Ekron shall be uprooted.
5 Woe to the inhabitants of the seacoast, the nation of the Cherethites [in Philistia]! The word of the Lord is against you, O Canaan, land of the Philistines; I will destroy you until no inhabitant is left.
6 And the seacoast shall be pastures, with [deserted] dwelling places and caves for shepherds and folds for flocks.
Read full chapter
Amplified Bible, Classic Edition (AMPC)
Copyright © 1954, 1958, 1962, 1964, 1965, 1987 by The Lockman Foundation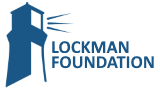 Bible Gateway Recommends
La Biblia De La Vida Diaria, NVI: El poder de la Palabra de Dios para el diario vivir Everyday Life Bib,
Retail: $39.99
Our Price: $27.99
Save: $12.00 (30%)
Battlefield of the Mind Bible: Renew Your Mind Through the Power of God's Word, Imitation Leather, pink
Retail: $79.99
Our Price: $54.99
Save: $25.00 (31%)

Battlefield of the Mind Bible, Amplified Version - Hardcover
Retail: $49.99
Our Price: $27.99
Save: $22.00 (44%)

Amplified Reading Bible, Imitation Leather, Brown
Retail: $49.99
Our Price: $29.99
Save: $20.00 (40%)
Amplified & NKJV Parallel Bible Bonded Leather, Black, Large Print - Imperfectly Imprinted Bibles
Retail: $69.95
Our Price: $31.99
Save: $37.96 (54%)
Amplified Thinline Holy Bible--bonded leather, burgundy
Retail: $49.99
Our Price: $31.99
Save: $18.00 (36%)