---
1 This is Solomon's song of songs, more wonderful than any other.
Young Woman[a]
2 Kiss me and kiss me again,
for your love is sweeter than wine.
3 How pleasing is your fragrance;
your name is like the spreading fragrance of scented oils.
No wonder all the young women love you!
4 Take me with you; come, let's run!
The king has brought me into his bedroom.
Young Women of Jerusalem
How happy we are for you, O king.
We praise your love even more than wine.
Young Woman
How right they are to adore you.
5 I am dark but beautiful,
O women of Jerusalem—
dark as the tents of Kedar,
dark as the curtains of Solomon's tents.
6 Don't stare at me because I am dark—
the sun has darkened my skin.
My brothers were angry with me;
they forced me to care for their vineyards,
so I couldn't care for myself—my own vineyard.
7 Tell me, my love, where are you leading your flock today?
Where will you rest your sheep at noon?
For why should I wander like a prostitute[b]
among your friends and their flocks?
Young Man
8 If you don't know, O most beautiful woman,
follow the trail of my flock,
and graze your young goats by the shepherds' tents.
9 You are as exciting, my darling,
as a mare among Pharaoh's stallions.
10 How lovely are your cheeks;
your earrings set them afire!
How lovely is your neck,
enhanced by a string of jewels.
11 We will make for you earrings of gold
and beads of silver.
Young Woman
12 The king is lying on his couch,
enchanted by the fragrance of my perfume.
13 My lover is like a sachet of myrrh
lying between my breasts.
14 He is like a bouquet of sweet henna blossoms
from the vineyards of En-gedi.
Young Man
15 How beautiful you are, my darling,
how beautiful!
Your eyes are like doves.
Young Woman
16 You are so handsome, my love,
pleasing beyond words!
The soft grass is our bed;
17  fragrant cedar branches are the beams of our house,
and pleasant smelling firs are the rafters.
Young Woman
2 I am the spring crocus blooming on the Sharon Plain,[c]
the lily of the valley.
Young Man
2 Like a lily among thistles
is my darling among young women.
Young Woman
3 Like the finest apple tree in the orchard
is my lover among other young men.
I sit in his delightful shade
and taste his delicious fruit.
4 He escorts me to the banquet hall;
it's obvious how much he loves me.
5 Strengthen me with raisin cakes,
refresh me with apples,
for I am weak with love.
6 His left arm is under my head,
and his right arm embraces me.
7 Promise me, O women of Jerusalem,
by the gazelles and wild deer,
not to awaken love until the time is right.[d]
8 Ah, I hear my lover coming!
He is leaping over the mountains,
bounding over the hills.
9 My lover is like a swift gazelle
or a young stag.
Look, there he is behind the wall,
looking through the window,
peering into the room.
10 My lover said to me,
"Rise up, my darling!
Come away with me, my fair one!
11 Look, the winter is past,
and the rains are over and gone.
12 The flowers are springing up,
the season of singing birds[e] has come,
and the cooing of turtledoves fills the air.
13 The fig trees are forming young fruit,
and the fragrant grapevines are blossoming.
Rise up, my darling!
Come away with me, my fair one!"
Young Man
14 My dove is hiding behind the rocks,
behind an outcrop on the cliff.
Let me see your face;
let me hear your voice.
For your voice is pleasant,
and your face is lovely.
Young Women of Jerusalem
15 Catch all the foxes,
those little foxes,
before they ruin the vineyard of love,
for the grapevines are blossoming!
Young Woman
16 My lover is mine, and I am his.
He browses among the lilies.
17 Before the dawn breezes blow
and the night shadows flee,
return to me, my love, like a gazelle
or a young stag on the rugged mountains.[f]
New Living Translation (NLT)
Holy Bible, New Living Translation, copyright © 1996, 2004, 2015 by Tyndale House Foundation. Used by permission of Tyndale House Publishers, Inc., Carol Stream, Illinois 60188. All rights reserved.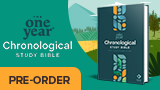 Bible Gateway Recommends
NLT Hands-On Bible for Boys, Updated Edition
Retail: $39.99
Our Price: $32.99
Save: $7.00 (18%)
NLT One Year Premium Slimline Large Print Bible, Softcover
Retail: $22.99
Our Price: $15.99
Save: $7.00 (30%)
NLT Children's Outreach Bible, Softcover, Case of 40
Retail: $159.60
Our Price: $99.60
Save: $60.00 (38%)
NLT Premium Value Thinline Bible, Filament Enabled Edition--soft leather-look, teal
Retail: $17.99
Our Price: $12.49
Save: $5.50 (31%)
NLT Super Giant Print Bible, Filament Enabled Edition (Red Letter, LeatherLike, Peony Rich Teal)
Retail: $59.99
Our Price: $37.99
Save: $22.00 (37%)
The Daily Walk Bible, NLT Softcover
Retail: $19.99
Our Price: $15.99
Save: $4.00 (20%)