---
The Descendants of Boaz
13 So Boaz took Ruth into his home, and she became his wife. When he slept with her, the Lord enabled her to become pregnant, and she gave birth to a son. 14 Then the women of the town said to Naomi, "Praise the Lord, who has now provided a redeemer for your family! May this child be famous in Israel. 15 May he restore your youth and care for you in your old age. For he is the son of your daughter-in-law who loves you and has been better to you than seven sons!"
16 Naomi took the baby and cuddled him to her breast. And she cared for him as if he were her own. 17 The neighbor women said, "Now at last Naomi has a son again!" And they named him Obed. He became the father of Jesse and the grandfather of David.
18 This is the genealogical record of their ancestor Perez:
Perez was the father of Hezron.
19 Hezron was the father of Ram.
Ram was the father of Amminadab.
20 Amminadab was the father of Nahshon.
Nahshon was the father of Salmon.[a]
21 Salmon was the father of Boaz.
Boaz was the father of Obed.
22 Obed was the father of Jesse.
Jesse was the father of David.
Read full chapter
Nueva Traducción Viviente
Los descendientes de Booz
13 Así que Booz llevó a Rut a su casa y la hizo su esposa. Cuando se acostó con ella, el Señor permitió que quedara embarazada y diera a luz un hijo. 14 Entonces las mujeres del pueblo le dijeron a Noemí: «¡Alabado sea el Señor, que te ha dado ahora un redentor para tu familia! Que este niño sea famoso en Israel. 15 Que él restaure tu juventud y te cuide en tu vejez. ¡Pues es el hijo de tu nuera que te ama y que te ha tratado mejor que siete hijos!».
16 Entonces Noemí tomó al niño, lo abrazó contra su pecho y cuidó de él como si fuera su propio hijo. 17 Las vecinas decían: «¡Por fin ahora Noemí tiene nuevamente un hijo!». Y le pusieron por nombre Obed. Él llegó a ser el padre de Isaí y abuelo de David.
18 Este es el registro genealógico de su antepasado Fares:
Fares fue el padre de Hezrón.
19 Hezrón fue el padre de Ram.
Ram fue el padre de Aminadab.
20 Aminadab fue el padre de Naasón.
Naasón fue el padre de Salmón.[a]
21 Salmón fue el padre de Booz.
Booz fue el padre de Obed.
22 Obed fue el padre de Isaí.
Isaí fue el padre de David.
Read full chapter
Footnotes
4:20 Así aparece en algunos manuscritos griegos (ver también 4:21); en hebreo dice Salma.
New Living Translation (NLT)
Holy Bible, New Living Translation, copyright © 1996, 2004, 2015 by Tyndale House Foundation. Used by permission of Tyndale House Publishers, Inc., Carol Stream, Illinois 60188. All rights reserved.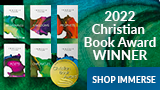 Nueva Traducción Viviente (NTV)
La Santa Biblia, Nueva Traducción Viviente, © Tyndale House Foundation, 2010. Todos los derechos reservados.