---
Elimelech Moves His Family to Moab
1 In the days when the judges ruled in Israel, a severe famine came upon the land. So a man from Bethlehem in Judah left his home and went to live in the country of Moab, taking his wife and two sons with him. 2 The man's name was Elimelech, and his wife was Naomi. Their two sons were Mahlon and Kilion. They were Ephrathites from Bethlehem in the land of Judah. And when they reached Moab, they settled there.
3 Then Elimelech died, and Naomi was left with her two sons. 4 The two sons married Moabite women. One married a woman named Orpah, and the other a woman named Ruth. But about ten years later, 5 both Mahlon and Kilion died. This left Naomi alone, without her two sons or her husband.
Naomi and Ruth Return
6 Then Naomi heard in Moab that the Lord had blessed his people in Judah by giving them good crops again. So Naomi and her daughters-in-law got ready to leave Moab to return to her homeland. 7 With her two daughters-in-law she set out from the place where she had been living, and they took the road that would lead them back to Judah.
8 But on the way, Naomi said to her two daughters-in-law, "Go back to your mothers' homes. And may the Lord reward you for your kindness to your husbands and to me. 9 May the Lord bless you with the security of another marriage." Then she kissed them good-bye, and they all broke down and wept.
10 "No," they said. "We want to go with you to your people."
11 But Naomi replied, "Why should you go on with me? Can I still give birth to other sons who could grow up to be your husbands? 12 No, my daughters, return to your parents' homes, for I am too old to marry again. And even if it were possible, and I were to get married tonight and bear sons, then what? 13 Would you wait for them to grow up and refuse to marry someone else? No, of course not, my daughters! Things are far more bitter for me than for you, because the Lord himself has raised his fist against me."
14 And again they wept together, and Orpah kissed her mother-in-law good-bye. But Ruth clung tightly to Naomi. 15 "Look," Naomi said to her, "your sister-in-law has gone back to her people and to her gods. You should do the same."
Read full chapter
Nueva Traducción Viviente
Elimelec traslada a su familia a Moab
1 En los días en que los jueces gobernaban Israel, un hambre severa azotó la tierra. Por eso, un hombre de Belén de Judá dejó su casa y se fue a vivir a la tierra de Moab, junto con su esposa y sus dos hijos. 2 El hombre se llamaba Elimelec, y el nombre de su esposa era Noemí. Sus dos hijos se llamaban Mahlón y Quelión. Eran efrateos de Belén, en la tierra de Judá. Así que cuando llegaron a Moab se establecieron allí.
3 Tiempo después murió Elimelec, y Noemí quedó sola con sus dos hijos. 4 Ellos se casaron con mujeres moabitas. Uno se casó con una mujer llamada Orfa y el otro con una mujer llamada Rut. Pero unos diez años después 5 murieron tanto Mahlón como Quelión. Entonces, Noemí quedó sola, sin sus dos hijos y sin su esposo.
Noemí y Rut regresan a Judá
6 Estando en Moab, Noemí se enteró de que el Señor había bendecido a su pueblo en Judá al volver a darle buenas cosechas. Entonces Noemí y sus nueras se prepararon para salir de Moab y regresar a su tierra natal. 7 Acompañada por sus dos nueras, partió del lugar donde vivía y tomó el camino que las llevaría de regreso a Judá.
8 Sin embargo, ya puestas en camino, Noemí les dijo a sus dos nueras:
—Vuelva cada una a la casa de su madre, y que el Señor las recompense por la bondad que mostraron a sus esposos y a mí. 9 Que el Señor las bendiga con la seguridad de un nuevo matrimonio.
Entonces les dio un beso de despedida y todas se echaron a llorar desconsoladas.
10 —No—le dijeron—, queremos ir contigo a tu pueblo.
11 Pero Noemí respondió:
—¿Por qué habrían de continuar conmigo? ¿Acaso puedo tener más hijos que crezcan y sean sus esposos? 12 No, hijas mías, regresen a la casa de sus padres, porque ya soy demasiado vieja para volverme a casar. Aunque fuera posible, y me casara esta misma noche y tuviera hijos varones, entonces, ¿qué? 13 ¿Esperarían ustedes hasta que ellos crecieran y se negarían a casarse con algún otro? ¡Por supuesto que no, hijas mías! La situación es mucho más amarga para mí que para ustedes, porque el Señor mismo ha levantado su puño contra mí.
14 Entonces volvieron a llorar juntas y Orfa se despidió de su suegra con un beso, pero Rut se aferró con firmeza a Noemí.
15 —Mira—le dijo Noemí—, tu cuñada regresó a su pueblo y a sus dioses. Tú deberías hacer lo mismo.
Read full chapter
New Living Translation (NLT)
Holy Bible, New Living Translation, copyright © 1996, 2004, 2015 by Tyndale House Foundation. Used by permission of Tyndale House Publishers, Inc., Carol Stream, Illinois 60188. All rights reserved.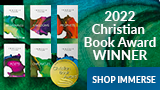 Nueva Traducción Viviente (NTV)
La Santa Biblia, Nueva Traducción Viviente, © Tyndale House Foundation, 2010. Todos los derechos reservados.