---
Amplified Bible, Classic Edition
35 Who shall ever separate us from Christ's love? Shall suffering and affliction and tribulation? Or calamity and distress? Or persecution or hunger or destitution or peril or sword?
36 Even as it is written, For Thy sake we are put to death all the day long; we are regarded and counted as sheep for the slaughter.(A)
37 Yet amid all these things we are more than conquerors [a]and gain a surpassing victory through Him Who loved us.
Read full chapter
Footnotes
Romans 8:37 Joseph Thayer, A Greek-English Lexicon.
Amplified Bible, Classic Edition (AMPC)
Copyright © 1954, 1958, 1962, 1964, 1965, 1987 by The Lockman Foundation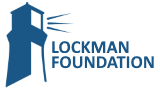 Bible Gateway Recommends
NIV, KJV, NASB, Amplified Parallel Bible--soft-leather-look, black
Retail: $99.99
Our Price: $66.99
Save: $33.00 (33%)
NKJV Large-Print Wide-Margin Reference Bible, Comfort Print--premium goatskin leather, black
Retail: $189.99
Our Price: $124.99
Save: $65.00 (34%)
NIV, KJV, NASB, Amplified Parallel Bible--bonded leather, burgundy
Retail: $99.99
Our Price: $66.99
Save: $33.00 (33%)
Battlefield of the Mind Bible, Amplified Version - Hardcover
Retail: $49.99
Our Price: $33.99
Save: $16.00 (32%)
Holy Bible: Amplified - eBook
Retail: $6.99
Our Price: $5.59
Save: $1.40 (20%)
Amplified Compact Holy Bible--soft leather-look, camel/burgundy
Retail: $39.99
Our Price: $26.99
Save: $13.00 (33%)