---
19 Obviously, the law applies to those to whom it was given, for its purpose is to keep people from having excuses, and to show that the entire world is guilty before God. 20 For no one can ever be made right with God by doing what the law commands. The law simply shows us how sinful we are.
Read full chapter
God's Law Reveals Our Sin
7 Well then, am I suggesting that the law of God is sinful? Of course not! In fact, it was the law that showed me my sin. I would never have known that coveting is wrong if the law had not said, "You must not covet."[a] 8 But sin used this command to arouse all kinds of covetous desires within me! If there were no law, sin would not have that power. 9 At one time I lived without understanding the law. But when I learned the command not to covet, for instance, the power of sin came to life, 10 and I died. So I discovered that the law's commands, which were supposed to bring life, brought spiritual death instead. 11 Sin took advantage of those commands and deceived me; it used the commands to kill me. 12 But still, the law itself is holy, and its commands are holy and right and good.
13 But how can that be? Did the law, which is good, cause my death? Of course not! Sin used what was good to bring about my condemnation to death. So we can see how terrible sin really is. It uses God's good commands for its own evil purposes.
Read full chapter
New Living Translation (NLT)
Holy Bible, New Living Translation, copyright © 1996, 2004, 2015 by Tyndale House Foundation. Used by permission of Tyndale House Publishers, Inc., Carol Stream, Illinois 60188. All rights reserved.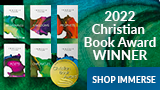 Bible Gateway Recommends
NLT Boys Life Application Study Bible, LeatherLike, Midnight/Blue
Retail: $49.99
Our Price: $36.99
Save: $13.00 (26%)
NLT Hands-On Bible for Boys, Updated Edition
Retail: $39.99
Our Price: $32.99
Save: $7.00 (18%)
NLT Super Giant Print Bible, Filament Enabled Edition (Red Letter, LeatherLike, Brown)
Retail: $59.99
Our Price: $39.99
Save: $20.00 (33%)
NLT Super Giant Print Bible, Filament Enabled Edition (Red Letter, LeatherLike, Peony Rich Teal)
Retail: $59.99
Our Price: $39.99
Save: $20.00 (33%)
My First Hands-on Bible--soft leather-look, pretty pink
Retail: $19.99
Our Price: $15.99
Save: $4.00 (20%)

NLT Premium Value Thinline Bible, Filament Enabled Edition-- soft leather-look, brown
Retail: $14.99
Our Price: $12.49
Save: $2.50 (17%)