---
6 And if he chose them by grace, it is not for the things they have done. If they could be made God's people by what they did, God's gift of grace would not really be a gift.
7 So this is what has happened: Although the Israelites tried to be right with God, they did not succeed, but the ones God chose did become right with him. The others were made stubborn and refused to listen to God. 8 As it is written in the Scriptures:
"God gave the people a dull mind so they could not understand." Isaiah 29:10
"He closed their eyes so they could not see
and their ears so they could not hear.
This continues until today." Deuteronomy 29:4
Read full chapter
New International Version
6 And if by grace, then it cannot be based on works;(A) if it were, grace would no longer be grace.
7 What then? What the people of Israel sought so earnestly they did not obtain.(B) The elect among them did, but the others were hardened,(C) 8 as it is written:
"God gave them a spirit of stupor,
eyes that could not see
and ears that could not hear,(D)
to this very day."[a](E)
Read full chapter
New Century Version (NCV)
The Holy Bible, New Century Version®. Copyright © 2005 by Thomas Nelson, Inc.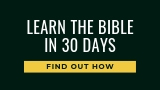 New International Version (NIV)
Holy Bible, New International Version®, NIV® Copyright ©1973, 1978, 1984, 2011 by Biblica, Inc.® Used by permission. All rights reserved worldwide.
NIV Reverse Interlinear Bible: English to Hebrew and English to Greek. Copyright © 2019 by Zondervan.