---
3 And I will give power to my two (A)witnesses, (B)and they will prophesy (C)one thousand two hundred and sixty days, clothed in sackcloth."
4 These are the (D)two olive trees and the two lampstands standing before the [a]God of the earth. 5 And if anyone wants to harm them, (E)fire proceeds from their mouth and devours their enemies. (F)And if anyone wants to harm them, he must be killed in this manner. 6 These (G)have power to shut heaven, so that no rain falls in the days of their prophecy; and they have power over waters to turn them to blood, and to strike the earth with all plagues, as often as they desire.
The Witnesses Killed
7 When they (H)finish their testimony, (I)the beast that ascends (J)out of the bottomless pit (K)will make war against them, overcome them, and kill them.
Read full chapter
New King James Version (NKJV)
Scripture taken from the New King James Version®. Copyright © 1982 by Thomas Nelson. Used by permission. All rights reserved.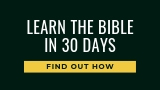 Bible Gateway Recommends
NKJV, Cultural Backgrounds Study Bible, Red Letter Edition: Bringing to Life the Ancient World of Scripture
Retail: $49.99
Our Price: $34.99
Save: $15.00 (30%)
NKJV, Ancient-Modern Bible, Comfort Print: One faith. Handed down. For all the saints.
Retail: $59.99
Our Price: $41.99
Save: $18.00 (30%)
The NKJV, American Patriot's Bible, Hardcover: The Word of God and the Shaping of America
Retail: $54.99
Our Price: $38.49
Save: $16.50 (30%)
NKJV, Open Bible, Red Letter Edition, Comfort Print: Complete Reference System
Retail: $29.99
Our Price: $18.00
Save: $11.99 (40%)
NKJV, Chronological Study Bible, Hardcover, Comfort Print: Holy Bible, New King James Version
Retail: $49.99
Our Price: $32.49
Save: $17.50 (35%)