---
Psalm 88
For the choir director: A psalm of the descendants of Korah. A song to be sung to the tune "The Suffering of Affliction." A psalm[a] of Heman the Ezrahite.
1 O Lord, God of my salvation,
I cry out to you by day.
I come to you at night.
2 Now hear my prayer;
listen to my cry.
3 For my life is full of troubles,
and death[b] draws near.
4 I am as good as dead,
like a strong man with no strength left.
5 They have left me among the dead,
and I lie like a corpse in a grave.
I am forgotten,
cut off from your care.
6 You have thrown me into the lowest pit,
into the darkest depths.
7 Your anger weighs me down;
with wave after wave you have engulfed me. Interlude
8 You have driven my friends away
by making me repulsive to them.
I am in a trap with no way of escape.
9  My eyes are blinded by my tears.
Each day I beg for your help, O Lord;
I lift my hands to you for mercy.
10 Are your wonderful deeds of any use to the dead?
Do the dead rise up and praise you? Interlude
11 Can those in the grave declare your unfailing love?
Can they proclaim your faithfulness in the place of destruction?[c]
12 Can the darkness speak of your wonderful deeds?
Can anyone in the land of forgetfulness talk about your righteousness?
13 O Lord, I cry out to you.
I will keep on pleading day by day.
14 O Lord, why do you reject me?
Why do you turn your face from me?
15 I have been sick and close to death since my youth.
I stand helpless and desperate before your terrors.
16 Your fierce anger has overwhelmed me.
Your terrors have paralyzed me.
17 They swirl around me like floodwaters all day long.
They have engulfed me completely.
18 You have taken away my companions and loved ones.
Darkness is my closest friend.
Nueva Traducción Viviente
Para el director del coro: salmo de los descendientes de Coré. Cántico; entónese con la melodía de «El sufrimiento de la aflicción». Salmo[a] de Hemán el ezraíta.
88 Oh Señor, Dios de mi salvación,
a ti clamo de día.
A ti vengo de noche.
2 Oye ahora mi oración;
escucha mi clamor.
3 Mi vida está llena de dificultades,
y la muerte[b] se acerca.
4 Estoy como muerto,
como un hombre vigoroso al que no le quedan fuerzas.
5 Me han dejado entre los muertos,
y estoy tendido como un cadáver en la tumba.
Soy olvidado,
estoy separado de tu cuidado.
6 Me arrojaste a la fosa más honda,
a las profundidades más oscuras.
7 Tu ira me oprime;
con una ola tras otra me has cercado. Interludio
8 Alejaste a mis amigos
al hacerme repulsivo para ellos.
Estoy atrapado y no hay forma de escapar.
9  Los ojos se me cegaron de tantas lágrimas.
Cada día suplico tu ayuda, oh Señor;
levanto a ti mis manos para pedir misericordia.
10 ¿Acaso tus obras maravillosas sirven de algo a los muertos?
¿Se levantan ellos y te alaban? Interludio
11 ¿Pueden anunciar tu amor inagotable los que están en la tumba?
¿Pueden proclamar tu fidelidad en el lugar de destrucción[c]?
12 ¿Puede la oscuridad hablar de tus obras maravillosas?
¿Puede alguien en la tierra del olvido contar de tu justicia?
13 Oh Señor, a ti clamo;
seguiré rogando día tras día.
14 Oh Señor, ¿por qué me rechazas?
¿Por qué escondes tu rostro de mí?
15 Desde mi juventud, estoy enfermo y al borde de la muerte.
Me encuentro indefenso y desesperado ante tus terrores.
16 Tu ira feroz me ha abrumado;
tus terrores me paralizaron.
17 Todo el día se arremolinan como las aguas de una inundación
y me han cercado por completo.
18 Me has quitado a mis compañeros y a mis seres queridos;
la oscuridad es mi mejor amiga.
New Living Translation (NLT)
Holy Bible, New Living Translation, copyright © 1996, 2004, 2015 by Tyndale House Foundation. Used by permission of Tyndale House Publishers, Inc., Carol Stream, Illinois 60188. All rights reserved.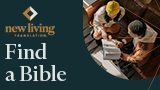 Nueva Traducción Viviente (NTV)
La Santa Biblia, Nueva Traducción Viviente, © Tyndale House Foundation, 2010. Todos los derechos reservados.