---
5 I depend on God alone;
I put my hope in him.
6 He alone protects and saves me;
he is my defender,
and I shall never be defeated.
7 My salvation and honor depend on God;
he is my strong protector;
he is my shelter.
8 Trust in God at all times, my people.
Tell him all your troubles,
for he is our refuge.
9 Human beings are all like a puff of breath;
great and small alike are worthless.
Put them on the scales, and they weigh nothing;
they are lighter than a mere breath.
10 Don't put your trust in violence;
don't hope to gain anything by robbery;
even if your riches increase,
don't depend on them.
11 More than once I have heard God say
that power belongs to him
12 (A)and that his love is constant.
You yourself, O Lord, reward everyone according to their deeds.
Read full chapter
New International Version
5 Yes, my soul, find rest in God;(A)
my hope comes from him.
6 Truly he is my rock and my salvation;
he is my fortress, I will not be shaken.
7 My salvation and my honor depend on God[a];
he is my mighty rock, my refuge.(B)
8 Trust in him at all times, you people;(C)
pour out your hearts to him,(D)
for God is our refuge.
9 Surely the lowborn(E) are but a breath,(F)
the highborn are but a lie.
If weighed on a balance,(G) they are nothing;
together they are only a breath.
10 Do not trust in extortion(H)
or put vain hope in stolen goods;(I)
though your riches increase,
do not set your heart on them.(J)
Read full chapter
Footnotes
Psalm 62:7 Or / God Most High is my salvation and my honor
5-6 God, the one and only—
I'll wait as long as he says.
Everything I hope for comes from him,
so why not?
He's solid rock under my feet,
breathing room for my soul,
An impregnable castle:
I'm set for life.
7-8 My help and glory are in God
—granite-strength and safe-harbor-God—
So trust him absolutely, people;
lay your lives on the line for him.
God is a safe place to be.
9 Man as such is smoke,
woman as such, a mirage.
Put them together, they're nothing;
two times nothing is nothing.
10 And a windfall, if it comes—
don't make too much of it.
11 God said this once and for all;
how many times
Have I heard it repeated?
"Strength comes
Straight from God."
12 Love to you, Lord God!
You pay a fair wage for a good day's work!
Read full chapter
Good News Translation (GNT)
Copyright © 1992 by American Bible Society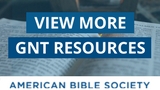 New International Version (NIV)
Holy Bible, New International Version®, NIV® Copyright ©1973, 1978, 1984, 2011 by Biblica, Inc.® Used by permission. All rights reserved worldwide.
NIV Reverse Interlinear Bible: English to Hebrew and English to Greek. Copyright © 2019 by Zondervan.