---
Psalm 149
Sing to the Lord a new song.
Sing his praises in the assembly of the faithful.
2 O Israel, rejoice in your Maker.
O people of Jerusalem,[a] exult in your King.
3 Praise his name with dancing,
accompanied by tambourine and harp.
4 For the Lord delights in his people;
he crowns the humble with victory.
5 Let the faithful rejoice that he honors them.
Let them sing for joy as they lie on their beds.
6 Let the praises of God be in their mouths,
and a sharp sword in their hands—
7 to execute vengeance on the nations
and punishment on the peoples,
8 to bind their kings with shackles
and their leaders with iron chains,
9 to execute the judgment written against them.
This is the glorious privilege of his faithful ones.
Footnotes
149:2 Hebrew Zion.
Nueva Traducción Viviente
149 ¡Alabado sea el Señor!
Canten al Señor una nueva canción;
canten sus alabanzas en la asamblea de los fieles.
2 Oh Israel, alégrate de tu Creador.
Oh pueblo de Jerusalén,[a] regocíjate de tu Rey.
3 Alaba su nombre con danza,
y acompáñala con panderetas y arpas,
4 porque el Señor se deleita en su pueblo;
él corona al humilde con victoria.
5 Que los fieles se alegren de que él los honra;
que canten de alegría mientras descansan en sus camas.
6 Que las alabanzas de Dios estén en sus labios
y tengan una espada afilada en las manos,
7 para tomar venganza contra las naciones
y castigar a los pueblos,
8 para encadenar a sus reyes con grilletes
y a sus líderes con cadenas de hierro,
9 para ejecutar el juicio que está escrito contra ellos.
Este es el privilegio glorioso que tienen sus fieles.
Footnotes
149:2 En hebreo Sion.
New Living Translation (NLT)
Holy Bible, New Living Translation, copyright © 1996, 2004, 2015 by Tyndale House Foundation. Used by permission of Tyndale House Publishers, Inc., Carol Stream, Illinois 60188. All rights reserved.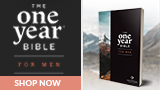 Nueva Traducción Viviente (NTV)
La Santa Biblia, Nueva Traducción Viviente, © Tyndale House Foundation, 2010. Todos los derechos reservados.