---
A Prayer for Victory
A song. A psalm of David.
108 God, my heart is steady.
I will sing and praise you with all my being.
2 Wake up, harp and lyre!
I will wake up the dawn.
3 Lord, I will praise you among the nations;
I will sing songs of praise about you to all the nations.
4 Your great love reaches to the skies,
your truth to the heavens.
5 God, you are supreme above the skies.
Let your glory be over all the earth.
6 Answer us and save us by your power
so the people you love will be rescued.
7 God has said from his Temple,
"When I win, I will divide Shechem
and measure off the Valley of Succoth.
8 Gilead and Manasseh are mine.
Ephraim is like my helmet.
Judah holds my royal scepter.
9 Moab is like my washbowl.
I throw my sandals at Edom.
I shout at Philistia."
10 Who will bring me to the strong, walled city?
Who will lead me to Edom?
11 God, surely you have rejected us;
you do not go out with our armies.
12 Help us fight the enemy.
Human help is useless,
13 but we can win with God's help.
He will defeat our enemies.
108 O God, my heart is fixed; I will sing and give praise, even with my glory.
2 Awake, psaltery and harp: I myself will awake early.
3 I will praise thee, O Lord, among the people: and I will sing praises unto thee among the nations.
4 For thy mercy is great above the heavens: and thy truth reacheth unto the clouds.
5 Be thou exalted, O God, above the heavens: and thy glory above all the earth;
6 That thy beloved may be delivered: save with thy right hand, and answer me.
7 God hath spoken in his holiness; I will rejoice, I will divide Shechem, and mete out the valley of Succoth.
8 Gilead is mine; Manasseh is mine; Ephraim also is the strength of mine head; Judah is my lawgiver;
9 Moab is my washpot; over Edom will I cast out my shoe; over Philistia will I triumph.
10 Who will bring me into the strong city? who will lead me into Edom?
11 Wilt not thou, O God, who hast cast us off? and wilt not thou, O God, go forth with our hosts?
12 Give us help from trouble: for vain is the help of man.
13 Through God we shall do valiantly: for he it is that shall tread down our enemies.
New Century Version (NCV)
The Holy Bible, New Century Version®. Copyright © 2005 by Thomas Nelson, Inc.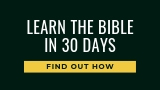 New International Version (NIV)
Holy Bible, New International Version®, NIV® Copyright ©1973, 1978, 1984, 2011 by Biblica, Inc.® Used by permission. All rights reserved worldwide.
NIV Reverse Interlinear Bible: English to Hebrew and English to Greek. Copyright © 2019 by Zondervan.