---
Amplified Bible, Classic Edition
9 My eye grows dim because of sorrow and affliction. Lord, I have called daily on You; I have spread forth my hands to You.
10 Will You show wonders to the dead? Shall the departed arise and praise You? Selah [pause, and calmly think of that]!
11 Shall Your steadfast love be declared in the grave? Or Your faithfulness in Abaddon (Sheol, as a place of ruin and destruction)?
Read full chapter
Amplified Bible, Classic Edition (AMPC)
Copyright © 1954, 1958, 1962, 1964, 1965, 1987 by The Lockman Foundation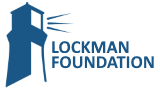 Bible Gateway Recommends
The Amplified Topical Reference Bible, Hardcover
Retail: $39.99
Our Price: $17.99
Save: $22.00 (55%)
Everyday Life Bible: The Power Of God's Word For Everyday Living, Imitation Leather, pewter
Retail: $79.99
Our Price: $54.99
Save: $25.00 (31%)
KJV and Amplified Parallel Bible, Large Print, Leathersoft, Camel/rich red
Retail: $79.99
Our Price: $38.49
Save: $41.50 (52%)
Battlefield of the Mind Bible: Renew Your Mind Through the Power of God's Word, Imitation Leather, brown
Retail: $79.99
Our Price: $54.99
Save: $25.00 (31%)
Battlefield of the Mind Bible: Renew Your Mind Through the Power of God's Word, Imitation Leather, pink
Retail: $79.99
Our Price: $47.99
Save: $32.00 (40%)
Amplified Study Bible, Hardcover
Retail: $44.99
Our Price: $27.99
Save: $17.00 (38%)