---
Amplified Bible, Classic Edition
8 You have put my [familiar] friends far from me; You have made me an abomination to them. I am shut up, and I cannot come forth.
9 My eye grows dim because of sorrow and affliction. Lord, I have called daily on You; I have spread forth my hands to You.
10 Will You show wonders to the dead? Shall the departed arise and praise You? Selah [pause, and calmly think of that]!
Read full chapter
Amplified Bible, Classic Edition (AMPC)
Copyright © 1954, 1958, 1962, 1964, 1965, 1987 by The Lockman Foundation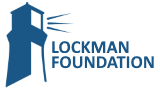 Bible Gateway Recommends
Amplified Large-Print Bible--bonded leather, burgundy
Retail: $69.99
Our Price: $41.99
Save: $28.00 (40%)

Amplified Study Bible--soft leather-look, purple
Retail: $69.99
Our Price: $45.99
Save: $24.00 (34%)

Amplified Study Bible--soft leather-look, purple (indexed)
Retail: $79.99
Our Price: $52.99
Save: $27.00 (34%)

Classic Comparative Side-by-Side Bible (NIV, KJV, NASB, Amplified)
Retail: $54.99
Our Price: $32.99
Save: $22.00 (40%)

KJV and Amplified Parallel Bible, Large Print, Leathersoft, Camel/rich red
Retail: $79.99
Our Price: $52.99
Save: $27.00 (34%)

Amplified Thinline Holy Bible--bonded leather, burgundy
Retail: $49.99
Our Price: $29.99
Save: $20.00 (40%)