---
Amplified Bible, Classic Edition
4 Behold, God is my helper and ally; the Lord is my upholder and is with them who uphold my life.
5 He will pay back evil to my enemies; in Your faithfulness [Lord] put an end to them.
6 With a freewill offering I will sacrifice to You; I will give thanks and praise Your name, O Lord, for it is good.
Read full chapter
Amplified Bible, Classic Edition (AMPC)
Copyright © 1954, 1958, 1962, 1964, 1965, 1987 by The Lockman Foundation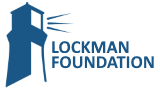 Bible Gateway Recommends
Battlefield of the Mind New Testament--soft leather-look, arcadia blue
Retail: $24.99
Our Price: $17.49
Save: $7.50 (30%)

Classic Comparative Side-by-Side Bible (NIV, KJV, NASB, Amplified) - Slightly Imperfect
Retail: $54.99
Our Price: $30.59
Save: $24.40 (44%)
Amplified Large-Print Bible, hardcover
Retail: $34.99
Our Price: $20.99
Save: $14.00 (40%)
Amplified Study Bible--soft leather-look, purple - Imperfectly Imprinted Bibles
Retail: $69.99
Our Price: $33.59
Save: $36.40 (52%)
KJV and Amplified Parallel Bible, Large Print, Leathersoft, Camel/rich red
Retail: $79.99
Our Price: $47.99
Save: $32.00 (40%)

Battlefield of the Mind Bible: Renew Your Mind Through the Power of God's Word, Imitation Leather, brown
Retail: $79.99
Our Price: $54.99
Save: $25.00 (31%)