---
6 Doubtless man walketh in a shadow, and disquieteth himself in vain: he heapeth up riches, and cannot tell who shall gather them.
7 And now Lord, what wait I for? mine hope is even in thee.
8 Deliver me from all my transgressions, and make me not a rebuke unto the [a]foolish.
Read full chapter
Footnotes
Psalm 39:8 Make me not a mocking stock to the wicked, or wrap me not up with the wicked, when they are put to shame.
New International Version
6 "Surely everyone goes around(A) like a mere phantom;(B)
in vain they rush about,(C) heaping up wealth(D)
without knowing whose it will finally be.(E)
7 "But now, Lord, what do I look for?
My hope is in you.(F)
8 Save me(G) from all my transgressions;(H)
do not make me the scorn(I) of fools.
Read full chapter
1599 Geneva Bible (GNV)
Geneva Bible, 1599 Edition. Published by Tolle Lege Press. All rights reserved. No part of this publication may be reproduced or transmitted in any form or by any means, electronic or mechanical, without written permission from the publisher, except in the case of brief quotations in articles, reviews, and broadcasts.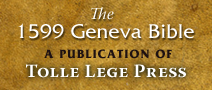 New International Version (NIV)
Holy Bible, New International Version®, NIV® Copyright ©1973, 1978, 1984, 2011 by Biblica, Inc.® Used by permission. All rights reserved worldwide.
NIV Reverse Interlinear Bible: English to Hebrew and English to Greek. Copyright © 2019 by Zondervan.