---
Amplified Bible, Classic Edition
26 Let them be put to shame and confusion together who rejoice at my calamity! Let them be clothed with shame and dishonor who magnify and exalt themselves over me!
27 Let those who favor my righteous cause and have pleasure in my uprightness shout for joy and be glad and say continually, Let the Lord be magnified, Who takes pleasure in the prosperity of His servant.
28 And my tongue shall talk of Your righteousness, rightness, and justice, and of [my reasons for] Your praise all the day long.
Read full chapter
Amplified Bible, Classic Edition (AMPC)
Copyright © 1954, 1958, 1962, 1964, 1965, 1987 by The Lockman Foundation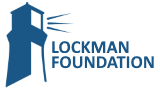 Bible Gateway Recommends
Amplified Bible, Large Print leather-look, brown/dark brown- index
Retail: $79.99
Our Price: $52.99
Save: $27.00 (34%)
Amplified Outreach Bible, Paperback, Case of 24
Retail: $167.76
Our Price: $79.49
Save: $88.27 (53%)
Amplified Bible, Battlefield Of The Mind Bible, Hardcover - Imperfectly Imprinted Bibles
Retail: $49.99
Our Price: $26.39
Save: $23.60 (47%)
La Biblia De La Vida Diaria, NVI: El poder de la Palabra de Dios para el diario vivir Everyday Life Bib,
Retail: $39.99
Our Price: $27.99
Save: $12.00 (30%)
La Biblia de la Vida Diaria, Piel Fabricada (Everyday Life Bible, Bonded Leather)
Retail: $59.99
Our Price: $41.99
Save: $18.00 (30%)
Battlefield of the Mind New Testament--soft leather-look, coral
Retail: $24.99
Our Price: $17.49
Save: $7.50 (30%)