---
Amplified Bible, Classic Edition
2 O Lord my God, I cried to You and You have healed me.
3 O Lord, You have brought my life up from Sheol (the place of the dead); You have kept me alive, that I should not go down to the pit (the grave).
4 Sing to the Lord, O you saints of His, and give thanks at the remembrance of His holy name.
Read full chapter
Amplified Bible, Classic Edition (AMPC)
Copyright © 1954, 1958, 1962, 1964, 1965, 1987 by The Lockman Foundation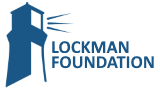 Bible Gateway Recommends
Amplified Outreach Bible, Paperback, Case of 24
Retail: $167.76
Our Price: $79.49
Save: $88.27 (53%)
Everyday Life Bible: The Power Of God's Word For Everyday Living, Imitation Leather, pewter
Retail: $79.99
Our Price: $54.99
Save: $25.00 (31%)

NKJV Amplified Parallel Large-Print Bible Flexisoft, Blue/Brown
Retail: $79.95
Our Price: $46.99
Save: $32.96 (41%)

NKJV Amplified Parallel Bible Hardcover Large Print
Retail: $39.95
Our Price: $23.99
Save: $15.96 (40%)

Classic Comparative Side-by-Side Bible (NIV, KJV, NASB, Amplified)
Retail: $54.99
Our Price: $32.99
Save: $22.00 (40%)

La Biblia De La Vida Diaria, NVI: El poder de la Palabra de Dios para el diario vivir Everyday Life Bib,
Retail: $39.99
Our Price: $27.99
Save: $12.00 (30%)