---
7 Remember not the [a]sins of my youth, nor my rebellions, but according to thy kindness remember thou me, even for thy goodness sake, O Lord.
8 Gracious and righteous is the Lord: therefore will he [b]teach sinners in the way.
9 Them that be meek, will he [c]guide in judgment, and teach the humble his way.
Read full chapter
Footnotes
Psalm 25:7 He confesseth that his manifold sins were the cause that his enemies did thus persecute him, desiring that the cause of the evil may be taken away, to the intent that the effect may cease.
Psalm 25:8 That is, call them to repentance.
Psalm 25:9 He will govern and comfort them that are truly humbled for their sins.
New International Version
7 Do not remember the sins of my youth(A)
and my rebellious ways;(B)
according to your love(C) remember me,
for you, Lord, are good.(D)
8 Good and upright(E) is the Lord;
therefore he instructs(F) sinners in his ways.
9 He guides(G) the humble in what is right
and teaches them(H) his way.
Read full chapter
1599 Geneva Bible (GNV)
Geneva Bible, 1599 Edition. Published by Tolle Lege Press. All rights reserved. No part of this publication may be reproduced or transmitted in any form or by any means, electronic or mechanical, without written permission from the publisher, except in the case of brief quotations in articles, reviews, and broadcasts.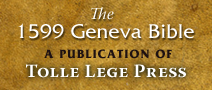 New International Version (NIV)
Holy Bible, New International Version®, NIV® Copyright ©1973, 1978, 1984, 2011 by Biblica, Inc.® Used by permission. All rights reserved worldwide.
NIV Reverse Interlinear Bible: English to Hebrew and English to Greek. Copyright © 2019 by Zondervan.