---
Amplified Bible, Classic Edition
4 May He grant you according to your heart's desire and fulfill all your plans.
5 We will [shout in] triumph at your salvation and victory, and in the name of our God we will set up our banners. May the Lord fulfill all your petitions.
6 Now I know that the Lord saves His anointed; He will answer him from His holy heaven with the saving strength of His right hand.
Read full chapter
Amplified Bible, Classic Edition (AMPC)
Copyright © 1954, 1958, 1962, 1964, 1965, 1987 by The Lockman Foundation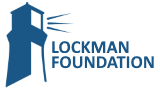 Bible Gateway Recommends
Amplified Study Bible, Large Print, Imitation Leather, Brown
Retail: $69.99
Our Price: $41.99
Save: $28.00 (40%)

The Amplified Study Bible, eBook - eBook
Our Price: $14.99

Battlefield of the Mind Bible: Renew Your Mind Through the Power of God's Word, Imitation Leather, pink
Retail: $79.99
Our Price: $47.99
Save: $32.00 (40%)

Amplified Bible - eBook
Our Price: $7.99

Amplified Compact Holy Bible--soft leather-look, camel/burgundy
Retail: $39.99
Our Price: $23.99
Save: $16.00 (40%)

Amplified Bible, Battlefield Of The Mind Bible, Imitation Leather, Blue
Retail: $79.99
Our Price: $53.99
Save: $26.00 (33%)