---
A Prayer for Help
120 When I was in trouble, I called to the Lord,
and he answered me.
2 Save me, Lord,
from liars and deceivers.
3 You liars, what will God do to you?
How will he punish you?
4 With a soldier's sharp arrows,
with red-hot coals!
5 Living among you is as bad as living in Meshech
or among the people of Kedar.[a]
6 I have lived too long
with people who hate peace!
7 When I speak of peace,
they are for war.
Footnotes
Psalm 120:5 Two distant regions, whose people were regarded as savages.
New International Version
Psalm 120
A song of ascents.
1 I call on the Lord(A) in my distress,(B)
and he answers me.
2 Save me, Lord,
from lying lips(C)
and from deceitful tongues.(D)
3 What will he do to you,
and what more besides,
you deceitful tongue?
4 He will punish you with a warrior's sharp arrows,(E)
with burning coals of the broom bush.
5 Woe to me that I dwell in Meshek,
that I live among the tents of Kedar!(F)
6 Too long have I lived
among those who hate peace.
7 I am for peace;
but when I speak, they are for war.
Good News Translation (GNT)
Copyright © 1992 by American Bible Society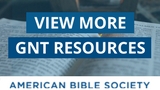 New International Version (NIV)
Holy Bible, New International Version®, NIV® Copyright ©1973, 1978, 1984, 2011 by Biblica, Inc.® Used by permission. All rights reserved worldwide.
NIV Reverse Interlinear Bible: English to Hebrew and English to Greek. Copyright © 2019 by Zondervan.