---
God's Omnipresence and Omniscience.
To the Chief Musician. A Psalm of David.
139 O Lord, you have searched me [thoroughly] and have known me.
2 
You know when I sit down and when I rise up [my entire life, everything I do];
You understand my thought from afar.(A)
3 
You scrutinize my path and my lying down,
And You are intimately acquainted with all my ways.
4 
Even before there is a word on my tongue [still unspoken],
Behold, O Lord, You know it all.(B)
5 
You have enclosed me behind and before,
And [You have] placed Your hand upon me.
6 
Such [infinite] knowledge is too wonderful for me;
It is too high [above me], I cannot reach it.
7 
Where can I go from Your Spirit?
Or where can I flee from Your presence?
8 
If I ascend to heaven, You are there;
If I make my bed in Sheol (the nether world, the place of the dead), behold, You are there.(C)
9 
If I take the wings of the dawn,
If I dwell in the remotest part of the sea,
10 
Even there Your hand will lead me,
And Your right hand will take hold of me.
11 
If I say, "Surely the darkness will cover me,
And the night will be the only light around me,"
12 
Even the darkness is not dark to You and conceals nothing from You,
But the night shines as bright as the day;
Darkness and light are alike to You.(D)
13 
For You formed my innermost parts;
You knit me [together] in my mother's womb.
14 
I will give thanks and praise to You, for I am fearfully and wonderfully made;
Wonderful are Your works,
And my soul knows it very well.
15 
My frame was not hidden from You,
When I was being formed in secret,
And intricately and skillfully formed [as if embroidered with many colors] in the depths of the earth.
16 
Your eyes have seen my unformed substance;
And in Your book were all written
The days that were appointed for me,
When as yet there was not one of them [even taking shape].
17 
How precious also are Your thoughts to me, O God!
How vast is the sum of them!(E)
18 
If I could count them, they would outnumber the sand.
When I awake, I am still with You.
19 
[a]O that You would kill the wicked, O God;
Go away from me, therefore, men of bloodshed.(F)
20 
For they speak against You wickedly,
Your enemies take Your name in vain.(G)
21 
Do I not hate those who hate You, O Lord?
And do I not loathe those who rise up against You?
22 
I hate them with perfect and utmost hatred;
They have become my enemies.
23 
Search me [thoroughly], O God, and know my heart;
Test me and know my anxious thoughts;
24 
And see if there is any wicked or hurtful way in me,
And lead me in the everlasting way.
Footnotes
Psalm 139:19 In the first eighteen verses of this psalm, the psalmist acknowledges that God knows everything that the psalmist ever does, no matter when or where he does it. Although God's vast knowledge of an individual's deeds can be reassuring for the righteous, it should be frightening for the wicked. In verses 19-24, the psalmist distances himself from the wicked and asks God to help him live in such a way that pleases God.
Psalm 139
For the choir director: A psalm of David.
1 O Lord, you have examined my heart
and know everything about me.
2 You know when I sit down or stand up.
You know my thoughts even when I'm far away.
3 You see me when I travel
and when I rest at home.
You know everything I do.
4 You know what I am going to say
even before I say it, Lord.
5 You go before me and follow me.
You place your hand of blessing on my head.
6 Such knowledge is too wonderful for me,
too great for me to understand!
7 I can never escape from your Spirit!
I can never get away from your presence!
8 If I go up to heaven, you are there;
if I go down to the grave,[a] you are there.
9 If I ride the wings of the morning,
if I dwell by the farthest oceans,
10 even there your hand will guide me,
and your strength will support me.
11 I could ask the darkness to hide me
and the light around me to become night—
12  but even in darkness I cannot hide from you.
To you the night shines as bright as day.
Darkness and light are the same to you.
13 You made all the delicate, inner parts of my body
and knit me together in my mother's womb.
14 Thank you for making me so wonderfully complex!
Your workmanship is marvelous—how well I know it.
15 You watched me as I was being formed in utter seclusion,
as I was woven together in the dark of the womb.
16 You saw me before I was born.
Every day of my life was recorded in your book.
Every moment was laid out
before a single day had passed.
17 How precious are your thoughts about me,[b] O God.
They cannot be numbered!
18 I can't even count them;
they outnumber the grains of sand!
And when I wake up,
you are still with me!
19 O God, if only you would destroy the wicked!
Get out of my life, you murderers!
20 They blaspheme you;
your enemies misuse your name.
21 O Lord, shouldn't I hate those who hate you?
Shouldn't I despise those who oppose you?
22 Yes, I hate them with total hatred,
for your enemies are my enemies.
23 Search me, O God, and know my heart;
test me and know my anxious thoughts.
24 Point out anything in me that offends you,
and lead me along the path of everlasting life.
New King James Version (NKJV)
Scripture taken from the New King James Version®. Copyright © 1982 by Thomas Nelson. Used by permission. All rights reserved.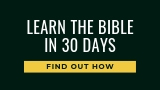 Amplified Bible (AMP)
Copyright © 2015 by The Lockman Foundation, La Habra, CA 90631. All rights reserved.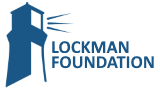 New Living Translation (NLT)
Holy Bible, New Living Translation, copyright © 1996, 2004, 2015 by Tyndale House Foundation. Used by permission of Tyndale House Publishers, Inc., Carol Stream, Illinois 60188. All rights reserved.