---
Amplified Bible, Classic Edition
28 So Moses gave command concerning them to Eleazar the priest and Joshua son of Nun and the heads of the fathers' houses of the tribes of Israel.
29 And Moses said to them, If the sons of Gad and Reuben will pass with you over the Jordan, every man armed to battle before the Lord, and the land shall be subdued before you, then you shall give them the land of Gilead for a possession.
30 But if they will not pass over with you armed, they shall have possessions among you in the land of Canaan.
Read full chapter
Amplified Bible, Classic Edition (AMPC)
Copyright © 1954, 1958, 1962, 1964, 1965, 1987 by The Lockman Foundation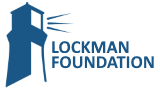 Bible Gateway Recommends
KJV and Amplified Parallel Bible, Large Print, Hardcover
Retail: $49.99
Our Price: $32.99
Save: $17.00 (34%)

Amplified Large-Print Bible, hardcover
Retail: $34.99
Our Price: $17.49
Save: $17.50 (50%)
KJV and Amplified Parallel Bible, Large Print, Leathersoft, Camel/rich red - Slightly Imperfect
Retail: $79.99
Our Price: $45.04
Save: $34.95 (44%)
Amplified Bible, Large Print leather-look, brown/dark brown- index
Retail: $84.99
Our Price: $54.99
Save: $30.00 (35%)
Amplified Holy Bible: Captures the Full Meaning Behind the Original Greek and Hebrew - eBook
Retail: $9.49
Our Price: $3.99
Save: $5.50 (58%)
Amplified Reading Bible, Imitation Leather, Brown, Indexed
Retail: $64.99
Our Price: $42.99
Save: $22.00 (34%)