---
18 These are the families of the sons of Gad, according to their numbers forty thousand and five hundred.
19 ¶ The sons of Judah, Er and Onan, but Er and Onan died in the land of [a]Canaan.
20 So were the sons of Judah after their families: of Shelah came the family of the Shelanites: of Perez, the family of the Parzites, of Zerah, the family of the Zarhites.
Read full chapter
New International Version
18 These were the clans of Gad;(A) those numbered were 40,500.
19 Er(B) and Onan(C) were sons of Judah, but they died(D) in Canaan.
20 The descendants of Judah by their clans were:
through Shelah,(E) the Shelanite clan;
through Perez,(F) the Perezite clan;
through Zerah, the Zerahite clan.(G)
Read full chapter
1599 Geneva Bible (GNV)
Geneva Bible, 1599 Edition. Published by Tolle Lege Press. All rights reserved. No part of this publication may be reproduced or transmitted in any form or by any means, electronic or mechanical, without written permission from the publisher, except in the case of brief quotations in articles, reviews, and broadcasts.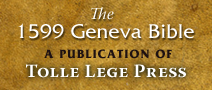 New International Version (NIV)
Holy Bible, New International Version®, NIV® Copyright ©1973, 1978, 1984, 2011 by Biblica, Inc.® Used by permission. All rights reserved worldwide.
NIV Reverse Interlinear Bible: English to Hebrew and English to Greek. Copyright © 2019 by Zondervan.