---
11 Notwithstanding, all the sons of Korah died not.
12 ¶ And the children of Simeon after their families were: Nemuel, of whom came the family of the Nemuelites: of Jamin, the family of the Jaminites: of Jachin the family of the Jachinites:
13 Of Zerah, the family of the Zarhites: of Shaul, the family of the Shaulites.
Read full chapter
New International Version
11 The line of Korah,(A) however, did not die out.(B)
12 The descendants of Simeon by their clans were:
through Nemuel,(C) the Nemuelite clan;
through Jamin,(D) the Jaminite clan;
through Jakin, the Jakinite clan;
13 through Zerah,(E) the Zerahite clan;
through Shaul, the Shaulite clan.
Read full chapter
1599 Geneva Bible (GNV)
Geneva Bible, 1599 Edition. Published by Tolle Lege Press. All rights reserved. No part of this publication may be reproduced or transmitted in any form or by any means, electronic or mechanical, without written permission from the publisher, except in the case of brief quotations in articles, reviews, and broadcasts.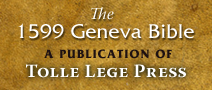 New International Version (NIV)
Holy Bible, New International Version®, NIV® Copyright ©1973, 1978, 1984, 2011 by Biblica, Inc.® Used by permission. All rights reserved worldwide.
NIV Reverse Interlinear Bible: English to Hebrew and English to Greek. Copyright © 2019 by Zondervan.