---
Amplified Bible, Classic Edition
8 If the Lord delights in us, then He will bring us into this land and give it to us, a land flowing with milk and honey.
9 Only do not rebel against the Lord, neither fear the people of the land, for they are bread for us. Their defense and the shadow [of protection] is removed from over them, but the Lord is with us. Fear them not.
10 But all the congregation said to stone [Joshua and Caleb] with stones. But the glory of the Lord appeared at the Tent of Meeting before all the Israelites.
Read full chapter
Amplified Bible, Classic Edition (AMPC)
Copyright © 1954, 1958, 1962, 1964, 1965, 1987 by The Lockman Foundation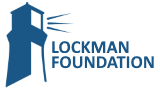 Bible Gateway Recommends
Amplified Compact Holy Bible--soft leather-look, camel/burgundy
Retail: $39.99
Our Price: $20.99
Save: $19.00 (48%)

Everyday Life Bible: The Power Of God's Word For Everyday Living, Imitation Leather, pink
Retail: $79.99
Our Price: $54.99
Save: $25.00 (31%)

Amplified Bible, Battlefield Of The Mind Bible, Imitation Leather, Blue
Retail: $79.99
Our Price: $53.99
Save: $26.00 (33%)

Classic Comparative Side-by-Side Bible (NIV, KJV, NASB, Amplified)
Retail: $54.99
Our Price: $32.99
Save: $22.00 (40%)

Amplified Study Bible--soft leather-look, purple (indexed)
Retail: $79.99
Our Price: $52.99
Save: $27.00 (34%)

La Biblia de la Vida Diaria, Piel Fabricada (Everyday Life Bible, Bonded Leather)
Retail: $59.99
Our Price: $41.99
Save: $18.00 (30%)