---
Amplified Bible, Classic Edition
21 So they went up and scouted through the land from the Wilderness of Zin to Rehob, to the entrance of Hamath.
22 And then went up into the South (the Negeb) and came to Hebron; and Ahiman, Sheshai, and Talmai [probably three tribes of] the sons of Anak were there. (Hebron was built seven years before Zoan in Egypt.)
23 And they came to the Valley of Eshcol, and cut down from there a branch with one cluster of grapes, and they carried it on a pole between two [of them]; they brought also some pomegranates and figs.
Read full chapter
Amplified Bible, Classic Edition (AMPC)
Copyright © 1954, 1958, 1962, 1964, 1965, 1987 by The Lockman Foundation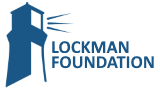 Bible Gateway Recommends
Amplified Reading Bible, Imitation Leather, Brown, Indexed
Retail: $59.99
Our Price: $38.99
Save: $21.00 (35%)
Amplified Outreach Bible, Paperback
Retail: $6.99
Our Price: $4.99
Save: $2.00 (29%)
Amplified Holy Bible--bonded leather, burgundy (indexed)
Retail: $59.99
Our Price: $38.99
Save: $21.00 (35%)
New Everyday Life Bible: The Power Of God's Word For Everyday Living
Retail: $29.99
Our Price: $19.99
Save: $10.00 (33%)
Amplified Topical Reference Bible, Bonded Leather, Black
Retail: $69.99
Our Price: $37.99
Save: $32.00 (46%)
Amplified Study Bible, Large Print, Imitation Leather, Brown
Retail: $69.99
Our Price: $45.99
Save: $24.00 (34%)