---
Amplified Bible, Classic Edition
34 Our kings, our princes, our priests, and our fathers have not kept Your law or hearkened to Your commandments and Your warnings and reproofs which You gave them.
35 They did not serve You in their kingdom, and in Your great goodness that You gave them and in the large and rich land You set before them, nor did they turn from their wicked works.
36 Behold, we are slaves this day, and as for the land that You gave to our fathers to eat the fruit and the good of it, behold, we are slaves in it.
Read full chapter
Amplified Bible, Classic Edition (AMPC)
Copyright © 1954, 1958, 1962, 1964, 1965, 1987 by The Lockman Foundation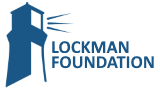 Bible Gateway Recommends
Amplified Reading Bible, Imitation Leather, Brown, Indexed
Retail: $59.99
Our Price: $38.99
Save: $21.00 (35%)
Amplified Bible, Battlefield of the Mind: Psalms and Proverbs Imitation Leather
Retail: $19.00
Our Price: $13.49
Save: $5.51 (29%)
Amplified Compact Holy Bible--soft leather-look, camel/burgundy
Retail: $39.99
Our Price: $25.49
Save: $14.50 (36%)
Amplified Bible - eBook
Our Price: $7.99
KJV and Amplified Parallel Bible, Large Print, Bonded Leather, Black
Retail: $79.99
Our Price: $50.99
Save: $29.00 (36%)
Amplified & NKJV Parallel Bible Bonded Leather, Black, Large Print
Retail: $79.95
Our Price: $46.99
Save: $32.96 (41%)