---
A Ruler from Bethlehem
2 [a]But you, O Bethlehem Ephrathah,
are only a small village among all the people of Judah.
Yet a ruler of Israel,
whose origins are in the distant past,
will come from you on my behalf.
3 The people of Israel will be abandoned to their enemies
until the woman in labor gives birth.
Then at last his fellow countrymen
will return from exile to their own land.
4 And he will stand to lead his flock with the Lord's strength,
in the majesty of the name of the Lord his God.
Then his people will live there undisturbed,
for he will be highly honored around the world.
Read full chapter
Footnotes
5:2 Verses 5:2-15 are numbered 5:1-14 in Hebrew text.
Nueva Traducción Viviente
Un gobernante saldrá de Belén
2 [a]Pero tú, oh Belén Efrata,
eres solo una pequeña aldea entre todo el pueblo de Judá.
No obstante, en mi nombre, saldrá de ti un gobernante para Israel,
cuyos orígenes vienen desde la eternidad.
3 El pueblo de Israel será entregado a sus enemigos
hasta que dé a luz la mujer que está de parto.
Entonces, por fin, sus compatriotas
volverán del destierro a su propia tierra.
4 Y él se levantará para dirigir a su rebaño con la fuerza del Señor
y con la majestad del nombre del Señor su Dios.
Entonces su pueblo vivirá allí tranquilo,
porque él es exaltado con honores en todas partes.
Read full chapter
Footnotes
5:2 Los versículos del 5:2-15 corresponden al 5:1-14 en el texto hebreo.
New Living Translation (NLT)
Holy Bible, New Living Translation, copyright © 1996, 2004, 2015 by Tyndale House Foundation. Used by permission of Tyndale House Publishers, Inc., Carol Stream, Illinois 60188. All rights reserved.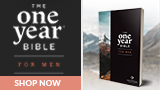 Nueva Traducción Viviente (NTV)
La Santa Biblia, Nueva Traducción Viviente, © Tyndale House Foundation, 2010. Todos los derechos reservados.