---
New American Standard Bible
24 And again I say to you, (A)it is easier for a camel to go through the eye of a needle, than for a rich person to enter the kingdom of God."
Read full chapter
24 In fact, it's easier to stuff a heavy rope[a] through the eye of a needle than it is for the wealthy to enter into God's kingdom realm!"
Read full chapter
Footnotes
19:24 As translated from the Aramaic. The Greek is "to stuff a camel through the eye of a needle." The Aramaic word for both "rope" and "camel" is the homonym gamla. This could be an instance of the Aramaic text being misread by the Greek translators as "camel" instead of "rope." Regardless, this becomes a metaphor for something impossible. It would be like saying, "It's as hard as making pigs fly!" See also Luke 18:25.
New American Standard Bible (NASB)
New American Standard Bible®, Copyright © 1960, 1971, 1977, 1995, 2020 by The Lockman Foundation. All rights reserved.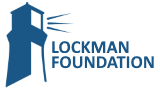 The Passion Translation (TPT)
The Passion Translation®. Copyright © 2017, 2018, 2020 by Passion & Fire Ministries, Inc.
Used by permission. All rights reserved. thePassionTranslation.com