---
New American Standard Bible
29 yet I say to you that not even (A)Solomon in all his glory clothed himself like one of these. 30 But if God so clothes the (B)grass of the field, which is alive today and tomorrow is thrown into the furnace, will He not much more clothe you? (C)You of little faith! 31 Do not (D)worry then, saying, 'What are we to eat?' or 'What are we to drink?' or 'What are we to wear for clothing?'
Read full chapter
New International Version
29 Yet I tell you that not even Solomon in all his splendor(A) was dressed like one of these. 30 If that is how God clothes the grass of the field, which is here today and tomorrow is thrown into the fire, will he not much more clothe you—you of little faith?(B) 31 So do not worry, saying, 'What shall we eat?' or 'What shall we drink?' or 'What shall we wear?'
Read full chapter
29 And yet I say unto you, That even Solomon in all his glory was not arrayed like one of these.
30 Wherefore, if God so clothe the grass of the field, which to day is, and to morrow is cast into the oven, shall he not much more clothe you, O ye of little faith?
31 Therefore take no thought, saying, What shall we eat? or, What shall we drink? or, Wherewithal shall we be clothed?
Read full chapter
New American Standard Bible (NASB)
New American Standard Bible®, Copyright © 1960, 1971, 1977, 1995, 2020 by The Lockman Foundation. All rights reserved.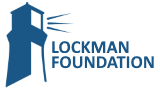 New International Version (NIV)
Holy Bible, New International Version®, NIV® Copyright ©1973, 1978, 1984, 2011 by Biblica, Inc.® Used by permission. All rights reserved worldwide.
NIV Reverse Interlinear Bible: English to Hebrew and English to Greek. Copyright © 2019 by Zondervan.