---
Amplified Bible, Classic Edition
4 But He replied, It has been written, Man shall not live and be upheld and sustained by bread alone, but by every word that comes forth from the mouth of God.(A)
5 Then the devil took Him into the holy city and placed Him on [a]a turret (pinnacle, [b]gable) of the temple [c]sanctuary.(B)
6 And he said to Him, If You are the Son of God, throw Yourself down; for it is written, He will give His angels charge over you, and they will bear you up on their hands, lest you strike your foot against a stone.(C)
Read full chapter
Footnotes
Matthew 4:5 G. Abbott-Smith, Manual Greek Lexicon.
Matthew 4:5 James Moulton and George Milligan, The Vocabulary.
Matthew 4:5 Richard Trench, Synonyms of the New Testament.
New International Version
4 Jesus answered, "It is written: 'Man shall not live on bread alone, but on every word that comes from the mouth of God.'[a]"(A)
5 Then the devil took him to the holy city(B) and had him stand on the highest point of the temple. 6 "If you are the Son of God,"(C) he said, "throw yourself down. For it is written:
"'He will command his angels concerning you,
and they will lift you up in their hands,
so that you will not strike your foot against a stone.'[b]"(D)
Read full chapter
Amplified Bible, Classic Edition (AMPC)
Copyright © 1954, 1958, 1962, 1964, 1965, 1987 by The Lockman Foundation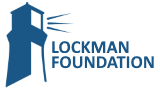 New International Version (NIV)
Holy Bible, New International Version®, NIV® Copyright ©1973, 1978, 1984, 2011 by Biblica, Inc.® Used by permission. All rights reserved worldwide.
NIV Reverse Interlinear Bible: English to Hebrew and English to Greek. Copyright © 2019 by Zondervan.