---
12 And from the time John the Baptist began preaching until now, the Kingdom of Heaven has been forcefully advancing,[a] and violent people are attacking it.
Read full chapter
Footnotes
11:12 Or the Kingdom of Heaven has suffered from violence.
16 "Until John the Baptist, the law of Moses and the messages of the prophets were your guides. But now the Good News of the Kingdom of God is preached, and everyone is eager to get in.[a]
Read full chapter
Footnotes
16:16 Or everyone is urged to enter in.
24 "Work hard to enter the narrow door to God's Kingdom, for many will try to enter but will fail.
Read full chapter
11 Put on all of God's armor so that you will be able to stand firm against all strategies of the devil. 12 For we[a] are not fighting against flesh-and-blood enemies, but against evil rulers and authorities of the unseen world, against mighty powers in this dark world, and against evil spirits in the heavenly places.
13 Therefore, put on every piece of God's armor so you will be able to resist the enemy in the time of evil. Then after the battle you will still be standing firm.
Read full chapter
Footnotes
6:12 Some manuscripts read you.
Shine Brightly for Christ
12 Dear friends, you always followed my instructions when I was with you. And now that I am away, it is even more important. Work hard to show the results of your salvation, obeying God with deep reverence and fear.
Read full chapter
27 But don't be so concerned about perishable things like food. Spend your energy seeking the eternal life that the Son of Man[a] can give you. For God the Father has given me the seal of his approval."
Read full chapter
Footnotes
6:27 "Son of Man" is a title Jesus used for himself.
29 When they heard this, all the people—even the tax collectors—agreed that God's way was right,[a] for they had been baptized by John. 30 But the Pharisees and experts in religious law rejected God's plan for them, for they had refused John's baptism.
Read full chapter
Footnotes
7:29 Or praised God for his justice.
The Authority of Jesus Challenged
23 When Jesus returned to the Temple and began teaching, the leading priests and elders came up to him. They demanded, "By what authority are you doing all these things? Who gave you the right?"
24 "I'll tell you by what authority I do these things if you answer one question," Jesus replied. 25 "Did John's authority to baptize come from heaven, or was it merely human?"
They talked it over among themselves. "If we say it was from heaven, he will ask us why we didn't believe John. 26 But if we say it was merely human, we'll be mobbed because the people believe John was a prophet." 27 So they finally replied, "We don't know."
And Jesus responded, "Then I won't tell you by what authority I do these things.
Parable of the Two Sons
28 "But what do you think about this? A man with two sons told the older boy, 'Son, go out and work in the vineyard today.' 29 The son answered, 'No, I won't go,' but later he changed his mind and went anyway. 30 Then the father told the other son, 'You go,' and he said, 'Yes, sir, I will.' But he didn't go.
31 "Which of the two obeyed his father?"
They replied, "The first."[a]
Then Jesus explained his meaning: "I tell you the truth, corrupt tax collectors and prostitutes will get into the Kingdom of God before you do. 32 For John the Baptist came and showed you the right way to live, but you didn't believe him, while tax collectors and prostitutes did. And even when you saw this happening, you refused to believe him and repent of your sins.
Read full chapter
Footnotes
21:29-31 Other manuscripts read "The second." In still other manuscripts the first son says "Yes" but does nothing, the second son says "No" but then repents and goes, and the answer to Jesus' question is that the second son obeyed his father.
New Living Translation (NLT)
Holy Bible, New Living Translation, copyright © 1996, 2004, 2015 by Tyndale House Foundation. Used by permission of Tyndale House Publishers, Inc., Carol Stream, Illinois 60188. All rights reserved.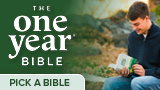 Bible Gateway Recommends
NLT Life Recovery Bible, Personal Size
Retail: $19.99
Our Price: $15.99
Save: $4.00 (20%)
NLT Life Application Study Bible, Third Edition--soft leather-look, brown/tan (indexed) (red letter)
Retail: $84.99
Our Price: $62.99
Save: $22.00 (26%)

NLT Premium Value Slimline Bible, Large Print, Cross, Imitation Leather, Sienna with Cross Design
Retail: $19.99
Our Price: $15.99
Save: $4.00 (20%)

NLT Giant-Print Personal-Size Bible, Filament Enabled Edition--genuine leather, brown
Retail: $69.99
Our Price: $51.99
Save: $18.00 (26%)
NLT One Year Chronological Bible, Large Print Softcover
Retail: $22.99
Our Price: $18.99
Save: $4.00 (17%)

NLT Giant-Print Personal-Size Bible, Filament Enabled Edition--soft leather-look, floral frame teal (indexed)
Retail: $39.99
Our Price: $29.99
Save: $10.00 (25%)