---
14 And when he came to his disciples, he saw a great multitude about them, and the scribes questioning with them.
15 And straightway all the people, when they beheld him, were greatly amazed, and running to him saluted him.
16 And he asked the scribes, What question ye with them?
17 And one of the multitude answered and said, Master, I have brought unto thee my son, which hath a dumb spirit;
18 And wheresoever he taketh him, he teareth him: and he foameth, and gnasheth with his teeth, and pineth away: and I spake to thy disciples that they should cast him out; and they could not.
19 He answereth him, and saith, O faithless generation, how long shall I be with you? how long shall I suffer you? bring him unto me.
Read full chapter
Amplified Bible, Classic Edition
14 And when they came to the [nine] disciples, they saw a great crowd around them and scribes questioning and disputing with them.
15 And immediately all the crowd, when they saw Jesus [[a]returning from the holy mount, His face and person yet glistening], they were greatly amazed and ran up to Him [and] greeted Him.
16 And He asked them, About what are you questioning and discussing with them?
17 And one of the throng replied to Him, Teacher, I brought my son to You, for he has a dumb spirit.
18 And wherever it lays hold of him [so as to make him its own], it dashes him down and convulses him, and he foams [at the mouth] and grinds his teeth, and he [[b]falls into a motionless stupor and] is wasting away. And I asked Your disciples to drive it out, and they were not able [to do it].
19 And He answered them, O unbelieving generation [without any faith]! How long [c]shall I [have to do] with you? How long am I to bear with you? Bring him to Me.
Read full chapter
14 At the bottom of the mountain they found a great crowd surrounding the other nine disciples, as some Jewish leaders argued with them. 15 The crowd watched Jesus in awe as he came toward them, and then ran to greet him. 16 "What's all the argument about?" he asked.
17 One of the men in the crowd spoke up and said, "Teacher, I brought my son for you to heal—he can't talk because he is possessed by a demon. 18 And whenever the demon is in control of him it dashes him to the ground and makes him foam at the mouth and grind his teeth and become rigid.[a] So I begged your disciples to cast out the demon, but they couldn't do it."
19 Jesus said to his disciples,[b] "Oh, what tiny faith you have; how much longer must I be with you until you believe? How much longer must I be patient with you? Bring the boy to me."
Read full chapter
Amplified Bible, Classic Edition (AMPC)
Copyright © 1954, 1958, 1962, 1964, 1965, 1987 by The Lockman Foundation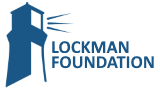 Living Bible (TLB)
The Living Bible copyright © 1971 by Tyndale House Foundation. Used by permission of Tyndale House Publishers Inc., Carol Stream, Illinois 60188. All rights reserved.