---
21 For from within, [that is] out the heart of men, come base and malevolent thoughts and schemes, acts of sexual immorality, thefts, murders, adulteries, 22 acts of greed and covetousness, wickedness, deceit, unrestrained conduct, envy and jealousy, slander and profanity, arrogance and self-righteousness and foolishness (poor judgment). 23 All these evil things [schemes and desires] come from within and defile and dishonor the man."
Read full chapter
New International Version
21 For it is from within, out of a person's heart, that evil thoughts come—sexual immorality, theft, murder, 22 adultery, greed,(A) malice, deceit, lewdness, envy, slander, arrogance and folly. 23 All these evils come from inside and defile a person."
Read full chapter
21 For from within, out of the heart of men, proceed evil thoughts, adulteries, fornications, murders,
22 Thefts, covetousness, wickedness, deceit, lasciviousness, an evil eye, blasphemy, pride, foolishness:
23 All these evil things come from within, and defile the man.
Read full chapter
Amplified Bible (AMP)
Copyright © 2015 by The Lockman Foundation, La Habra, CA 90631. All rights reserved.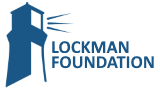 New International Version (NIV)
Holy Bible, New International Version®, NIV® Copyright ©1973, 1978, 1984, 2011 by Biblica, Inc.® Used by permission. All rights reserved worldwide.
NIV Reverse Interlinear Bible: English to Hebrew and English to Greek. Copyright © 2019 by Zondervan.