---
The Walk to Emmaus
13 That same day two of Jesus' followers were walking to the village of Emmaus, seven miles[a] from Jerusalem. 14 As they walked along they were talking about everything that had happened. 15 As they talked and discussed these things, Jesus himself suddenly came and began walking with them. 16 But God kept them from recognizing him.
17 He asked them, "What are you discussing so intently as you walk along?"
They stopped short, sadness written across their faces. 18 Then one of them, Cleopas, replied, "You must be the only person in Jerusalem who hasn't heard about all the things that have happened there the last few days."
19 "What things?" Jesus asked.
"The things that happened to Jesus, the man from Nazareth," they said. "He was a prophet who did powerful miracles, and he was a mighty teacher in the eyes of God and all the people. 20 But our leading priests and other religious leaders handed him over to be condemned to death, and they crucified him. 21 We had hoped he was the Messiah who had come to rescue Israel. This all happened three days ago.
22 "Then some women from our group of his followers were at his tomb early this morning, and they came back with an amazing report. 23 They said his body was missing, and they had seen angels who told them Jesus is alive! 24 Some of our men ran out to see, and sure enough, his body was gone, just as the women had said."
25 Then Jesus said to them, "You foolish people! You find it so hard to believe all that the prophets wrote in the Scriptures. 26 Wasn't it clearly predicted that the Messiah would have to suffer all these things before entering his glory?" 27 Then Jesus took them through the writings of Moses and all the prophets, explaining from all the Scriptures the things concerning himself.
Read full chapter
Footnotes
24:13 Greek 60 stadia [11.1 kilometers].
Nueva Traducción Viviente
De camino a Emaús
13 Ese mismo día, dos de los seguidores de Jesús iban camino al pueblo de Emaús, a unos once kilómetros[a] de Jerusalén. 14 Al ir caminando, hablaban acerca de las cosas que habían sucedido. 15 Mientras conversaban y hablaban, de pronto Jesús mismo se apareció y comenzó a caminar con ellos; 16 pero Dios impidió que lo reconocieran.
17 Él les preguntó:
—¿De qué vienen discutiendo tan profundamente por el camino?
Se detuvieron de golpe, con sus rostros cargados de tristeza. 18 Entonces uno de ellos, llamado Cleofas, contestó:
—Tú debes de ser la única persona en Jerusalén que no oyó acerca de las cosas que han sucedido allí en los últimos días.
19 —¿Qué cosas? —preguntó Jesús.
—Las cosas que le sucedieron a Jesús, el hombre de Nazaret—le dijeron—. Era un profeta que hizo milagros poderosos, y también era un gran maestro a los ojos de Dios y de todo el pueblo. 20 Sin embargo, los principales sacerdotes y otros líderes religiosos lo entregaron para que fuera condenado a muerte, y lo crucificaron. 21 Nosotros teníamos la esperanza de que fuera el Mesías que había venido para rescatar a Israel. Todo esto sucedió hace tres días.
22 »No obstante, algunas mujeres de nuestro grupo de seguidores fueron a su tumba esta mañana temprano y regresaron con noticias increíbles. 23 Dijeron que el cuerpo había desaparecido y que habían visto a ángeles, quienes les dijeron ¡que Jesús está vivo! 24 Algunos de nuestros hombres corrieron para averiguarlo, y efectivamente el cuerpo no estaba, tal como las mujeres habían dicho.
25 Entonces Jesús les dijo:
—¡Qué necios son! Les cuesta tanto creer todo lo que los profetas escribieron en las Escrituras. 26 ¿Acaso no profetizaron claramente que el Mesías tendría que sufrir todas esas cosas antes de entrar en su gloria?
27 Entonces Jesús los guio por los escritos de Moisés y de todos los profetas, explicándoles lo que las Escrituras decían acerca de él mismo.
Read full chapter
Footnotes
24:13 En griego 60 estadios [7 millas].
New Living Translation (NLT)
Holy Bible, New Living Translation, copyright © 1996, 2004, 2015 by Tyndale House Foundation. Used by permission of Tyndale House Publishers, Inc., Carol Stream, Illinois 60188. All rights reserved.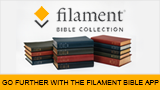 Nueva Traducción Viviente (NTV)
La Santa Biblia, Nueva Traducción Viviente, © Tyndale House Foundation, 2010. Todos los derechos reservados.