---
Amplified Bible, Classic Edition
24 And Pilate gave sentence, that what they asked should be done.
25 So he released the man who had been thrown into prison for riot and murder, for whom they continued to ask, but Jesus he delivered up to be done with as they willed.
26 And as they led Him away, they seized one Simon of Cyrene, who was coming in from the country, and laid on him the cross and made him carry it behind Jesus.
Read full chapter
Amplified Bible, Classic Edition (AMPC)
Copyright © 1954, 1958, 1962, 1964, 1965, 1987 by The Lockman Foundation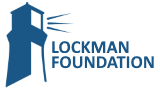 Bible Gateway Recommends
Everyday Life Bible: The Power of God's Word for Everyday Living--soft leather-look, blush
Retail: $79.99
Our Price: $54.99
Save: $25.00 (31%)

Amplified Outreach Bible, Paperback, Case of 24
Retail: $167.76
Our Price: $79.49
Save: $88.27 (53%)
Classic Comparative Side-by-Side Bible (NIV, KJV, NASB, Amplified)
Retail: $54.99
Our Price: $32.99
Save: $22.00 (40%)

KJV and Amplified Parallel Bible, Large Print, Bonded Leather, Black
Retail: $79.99
Our Price: $53.99
Save: $26.00 (33%)

The Amplified Study Bible, eBook - eBook
Our Price: $14.99

Amplified Study Bible, Hardcover
Retail: $44.99
Our Price: $28.99
Save: $16.00 (36%)