---
Amplified Bible, Classic Edition
18 Everyone who falls on that Stone will be broken [in pieces]; but upon whomever It falls, It will crush him [winnow him and [a]scatter him as dust].(A)
19 The scribes and the chief priests desired and tried to find a way to arrest Him at that very hour, but they were afraid of the people; for they discerned that He had related this parable against them.
20 So they watched [for an opportunity to ensnare] Him, and sent spies who pretended to be upright (honest and sincere), that they might lay hold of something He might say, so as to turn Him over to the control and authority of the governor.
Read full chapter
Footnotes
Luke 20:18 James Moulton and George Milligan, The Vocabulary.
Amplified Bible, Classic Edition (AMPC)
Copyright © 1954, 1958, 1962, 1964, 1965, 1987 by The Lockman Foundation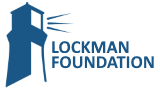 Bible Gateway Recommends
La Biblia de la Vida Diaria, Piel Fabricada (Everyday Life Bible, Bonded Leather)
Retail: $59.99
Our Price: $41.99
Save: $18.00 (30%)
Amplified Holy Bible, softcover
Retail: $19.99
Our Price: $11.99
Save: $8.00 (40%)

Amplified Reading Bible, Hardcover
Retail: $34.99
Our Price: $22.99
Save: $12.00 (34%)

Amplified Thinline Holy Bible--bonded leather, black (indexed)
Retail: $59.99
Our Price: $35.99
Save: $24.00 (40%)

Battlefield of the Mind Bible: Renew Your Mind Through the Power of God's Word, Imitation Leather, brown
Retail: $79.99
Our Price: $54.99
Save: $25.00 (31%)

Amplified Bible, Battlefield Of The Mind Bible, Imitation Leather, Blue
Retail: $79.99
Our Price: $53.99
Save: $26.00 (33%)