---
Penalties of Disobedience
14 'But if you do not obey Me and do not [obediently] do all these commandments, 15 if, instead, you reject My statutes, and if your soul rejects My ordinances, so that you will not [obediently] do all My commandments, and in this way break My covenant, 16 I, in turn, will do this to you: I will appoint over you sudden terror, consumption, and fever that will waste away the eyes and cause the soul to languish also. And you will sow your seed uselessly, for your enemies will eat what you plant. 17 I will set My face against you so that [a]you will be struck down before your enemies; those who hate you will rule over you, and you will flee when no one is pursuing you.(A)
Read full chapter
Footnotes
Leviticus 26:17 These verses specify the penalties for disobedience. The Scripture references indicate where the fulfillments of these prophecies are recorded. God keeps His word, whether a blessing or a judgment.
New International Version
Punishment for Disobedience
14 "'But if you will not listen to me and carry out all these commands,(A) 15 and if you reject my decrees and abhor my laws(B) and fail to carry out all my commands and so violate my covenant,(C) 16 then I will do this to you: I will bring on you sudden terror, wasting diseases and fever(D) that will destroy your sight and sap your strength.(E) You will plant seed in vain, because your enemies will eat it.(F) 17 I will set my face(G) against you so that you will be defeated(H) by your enemies;(I) those who hate you will rule over you,(J) and you will flee even when no one is pursuing you.(K)
Read full chapter
Amplified Bible (AMP)
Copyright © 2015 by The Lockman Foundation, La Habra, CA 90631. All rights reserved.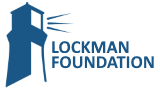 New International Version (NIV)
Holy Bible, New International Version®, NIV® Copyright ©1973, 1978, 1984, 2011 by Biblica, Inc.® Used by permission. All rights reserved worldwide.
NIV Reverse Interlinear Bible: English to Hebrew and English to Greek. Copyright © 2019 by Zondervan.